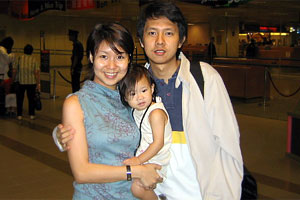 I was really looking forward for this trip to Europe as it would be the first time i'll be able to see and learn how products in my industry are made. From raw materials all the way to final products, man… it was a real good experience. But at this trip, i missed home real bad. I really miss my Pearl and my Clié, i'm just so glad i'm back now.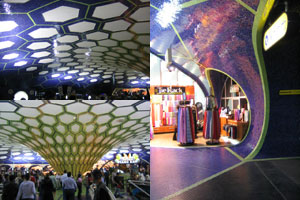 Abu Dhabi International Airport is one of my transit stops and i have to say their interior is quite interesting.
As you know from my previous post i had to make a few transits before reaching my destination, i calculated from the time i checked in my luggage at the airport to the time i check into the hotel, it was about 30 hours. Man… if not because there are no other available flights, this complex connection would not have been neccessary.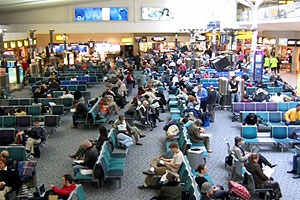 I transited at London Heathrow Airport also. At least it was not so boring… at least there were magazine stands, book shops, CD shops, etc…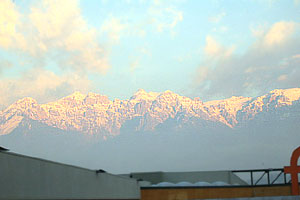 We moved hotels quite alot as we are going to different places in different countries namely Italy, Germany and England, so at one of the morning breakfast in the hotel café my dad and i were greeted by this magnificant view of the dolomite mountains and the view was amazing… snow capped mountains… i heard there will be mountains near the factory, but did not expect it to be that fantastic.

Here is a panoramic view of what it looked like from outside the hotel.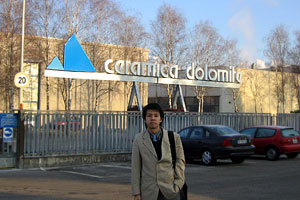 Being a business trip, i don't really wish to go into too much details, but my main objective was to visit the Ceramica Dolomite factory and to establish relationships with them as my company is the a distributor of their products in Singapore. I will have to thank Richard and Karen whom made this trip possible.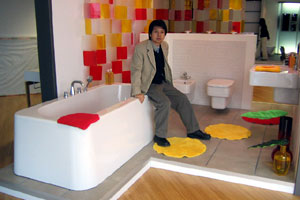 My favourite, Marc Newson by Ideal Standard.

The trip ended in Birmingham England, hence we got a 2 days in London, and we bunked over at my Uncle's place in London. Did a bit of exploration ourselves and used the underground quite a fair bit.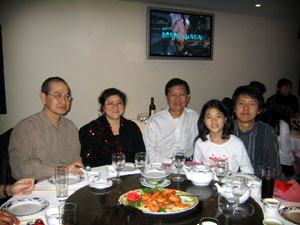 Here is the family from left: Uncle Tjin Kie, Aunt Serena, My Dad, Dominique and Me.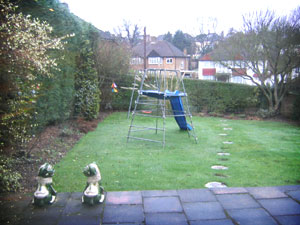 This is their Garden behind their house.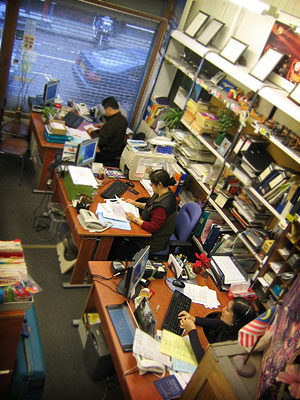 This is their Office at Kilburn. My Uncle and Aunt sells air tickets, so if you're in UK and want a good deal, do check out their company Lee's Travel Emporium Ltd.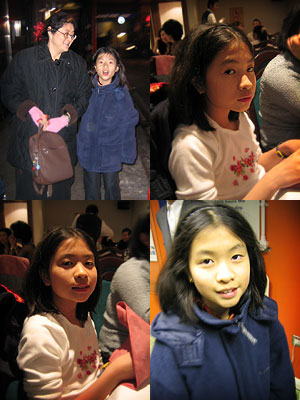 This is my extremely funny cousin Dominique or better known as Mic. I have to say she is real smart for a kid her age, real knowledgable. When i was her age, all i knew was just my neighbourhood.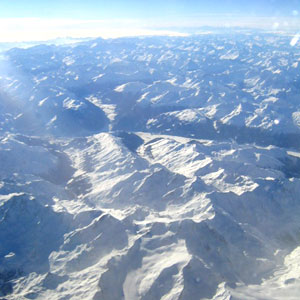 On our way back to Singapore, we flew over the alps, simply awesome.