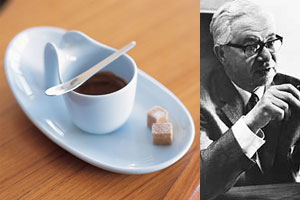 I simply love George Jensen's cutlery by Arne Jacobsen. Its just beautiful. Although the whole set would cost a bomb, their little teaspoon set is also very delightfult.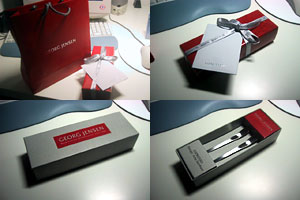 Thank you both so much Dezzo & Hazel for getting me the teaspoon set, they have got to be one the best Christmas gift i've got. Pearl & I will be sipping our tea with alot of style now. haha…
As many already know i'm in the toilet business, it just so happen that the designer who designed these cutlery is the same designer that designed my favourite brand of taps. Kudos to Arne Jacobsen, kudos to Dezzo & Hazel.