For those who don't know i was away from 5th to 10th of July as i took a trip down to Guang Zhou for a trade fair and also to visit 3 factories in the nearby towns and villages.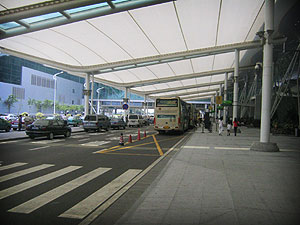 This trip we landed at the new Baiyun International Airport and its a big improvement from the old airport, its definately international standard.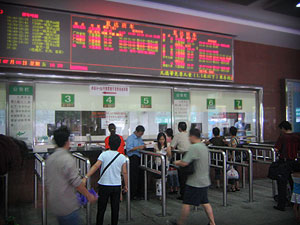 We did alot of bus riding during this trip and the longest was a 5 hours ride to Shantou which became a 6 hour ride due to heavy rain, several accidents, road works and tunnel repairs. Thank God we arrived safely.
As its a business trip, i don't wanna bore you of the details of the trip, so here is a scenic picture i took from the bus on our journey back to Guang Zhou.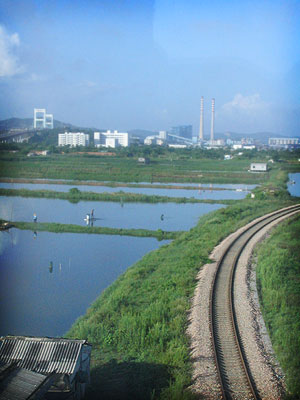 On the left is the Shantou bay Bridge and on the left is the Shantou Coal Power Plant.
Generally this trip was really not enjoyable at all… due too many reasons that i don't wish to blog about… *sigh*
Anyway, i'm, glad to be back!