This trip to Italy was for work and boy did i travel alot in Italy. I took loads of pictures and will post 1 pic for each place i went. As usual i will avoid talking about work.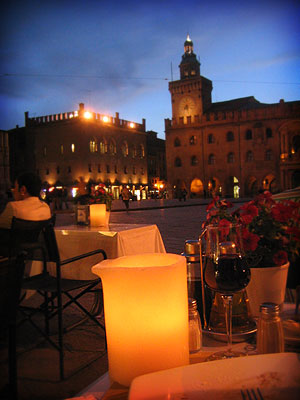 Piazza Maggiore in Bologna
Italy, like many european cities have Piazzas which is a public square with room for pedestrians. A cool place to see people, have coffee alfresco style and maybe even gelatos or wine. Had dinner during twilight right on the Piazza and even had a bit of wine, very nice, very romantic, but too bad my wife was not on this trip.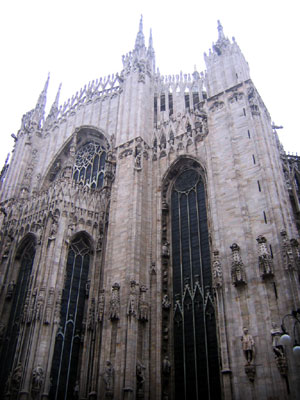 Duomo in Milan
In the heart of Milan is the most outstanding example of Gothic-Lombard architecture which dates back to 1300AD. I paid 4 euros and went up to the roof to have a closer look at the 3500 statues dotted all over the building. The inside view is amazing too.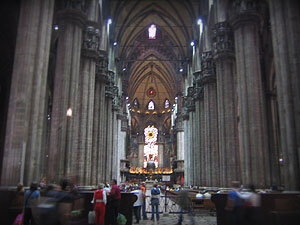 Inside view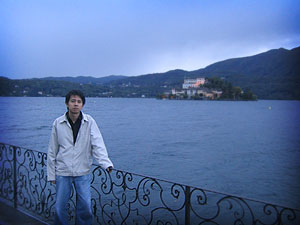 Lake Orta
Having to go up north to Lake Orta to visit one of my suppliers, they housed us in Hotel San Rocco. It was very nice!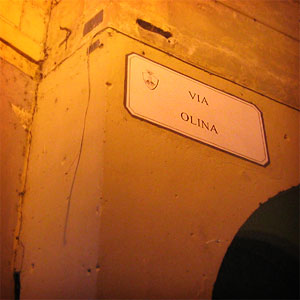 In one of the small street i came across a street "via Olina" lol… It happens to be very similar to the name of my friend Olyna which happens to be unique.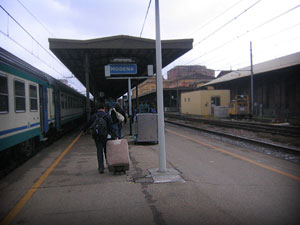 Modena Train Station
Modena is where the Galleria Ferrari is, and from what i'm told, Modena is the city where Ferraris are made. But i've not seen any during my brief time in Modena.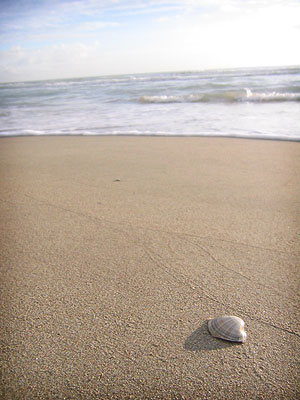 Adriatic Sea
We traveled 400km south by car and in 4 hours we arrived at Giulianova beside the Adriatic Sea and checked into Hotel Cristallo. Very nice. ;)
The next day, after our business stuff, we traveled to Teramo to catch a bus to Rome. Fantastic ride, the best bus ride ever in my life. From the east coast of Italy to Rome which is almost the west coast of Italy, passing thru the mountain ridges that span the whole length of Italy. Valleys, small villages, the landscape… and all this travelling was when the sun was setting. Amazing…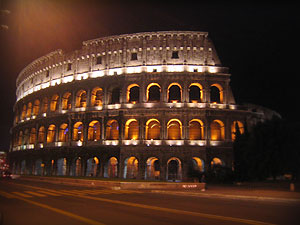 Rome Colosseum
Arrived at Rome at night and walked around the ancient city abit in the dark. Although you still see the mordern cars around, but you could easily feel how it must have felt like to be in the city of the most advanced civilisation.
The Italian trip was somewhat a new experience as i was more or less on my own and did not have my dad with me, so had to make all the arrangements myself. I had almost 2 espressos a day and i feel real Italian. Anyway… its nice to feel a country full of culture and heritage, in short… i'll be back in Italy again with Pearl.