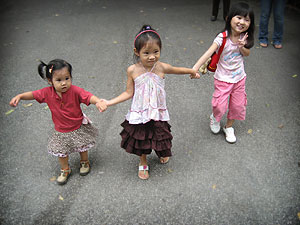 We all went to the Zoo today and my mom, my grandma and my niece came along too. It was a fun day and you had to be there to see how much the Cleo, Clié and Chloe enjoyed it.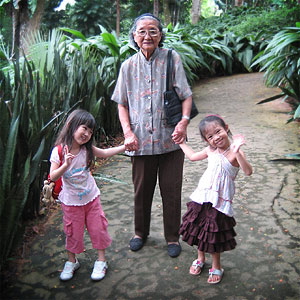 I teach Clié to call her great-grandma "ah ah ma", cus we usaully call "ah ma", so that sounded like one generation up.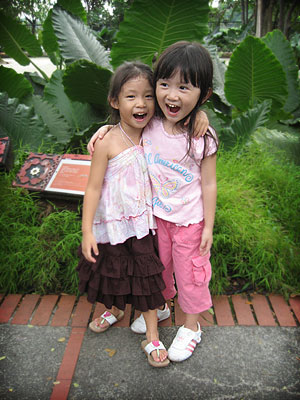 Asking this two girs to smile is quite prolematic… the smiles will always look scary as they seem to try tooooo hard. So asking them to laugh is another good option.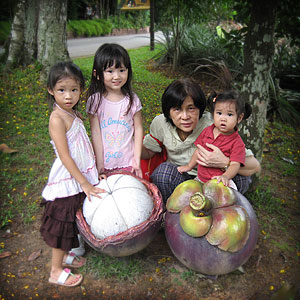 What a big fruit.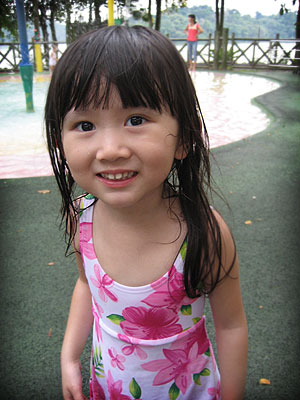 Chloe actually got into Cleo's swimming costume!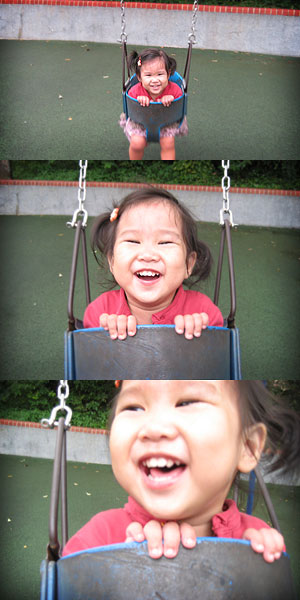 This is Cleo's first swing experience, and she LOVES it. It was starting to get dark and we had to leave, but she refused. Even after we were quite a distance to the kids playground, she insisted to get down to walk… and she walked back towards the direction of the playground… she did not care if we were following. What a kid…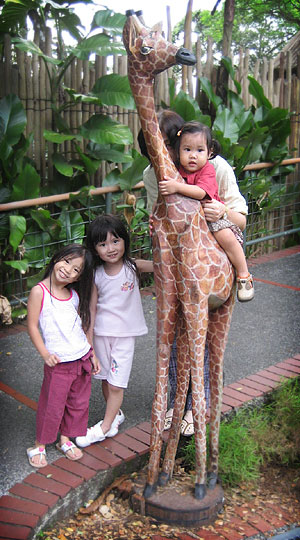 I'm not sure why my mom is hidding, maybe she thinks she is thin enough to hid behind the giraffe. lol…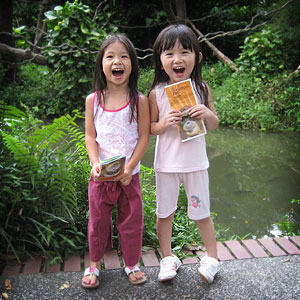 Here they are laughing again. This was the exact spot where my brothers and i took a photo when we visited the Zoo when we were kids. So here the girls will continue the tradition.