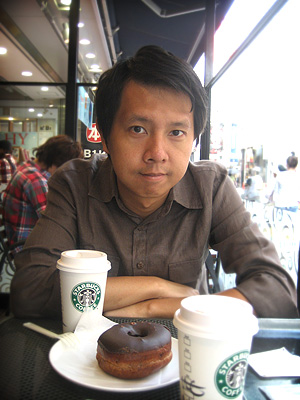 Morning Osaka. Time pasts so fast when you are having fun. Its already day 8 and we are returning home tomorrow. We did not really know what to do for lunch, what is the Japanese version of the morning food? In Singapore its the soft boiled eggs with kaya toast, Prata, Chwee kueh, etc? we've got no clue what a typical Japanese breakfast is, so Starbucks sounds good. lol…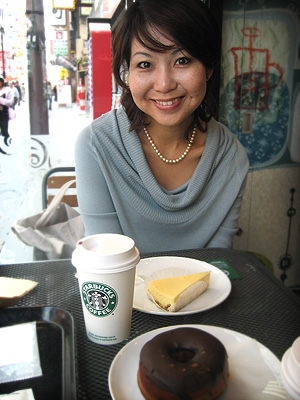 My Japaneses wife looks so gorgeous this morning, she is actually Singaporean, but in Japan, she is my Japanese wife.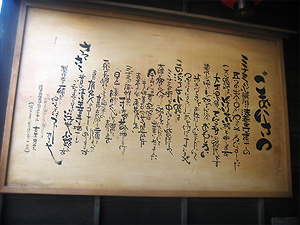 Free and easy means explore, so off we went in separate directions, she went towards Daimaru while it was Den Den Town for me.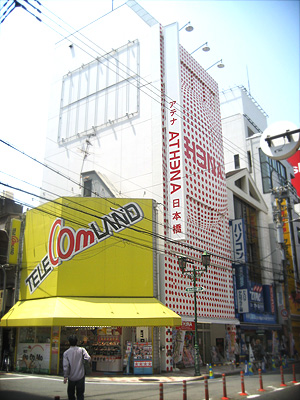 Den Den Town is like the Osaka version of Akihabara Electric Townin Tokyo. Filled with electronic goods, manga, toys, etc. As compared with Daimaru… totally no comparison.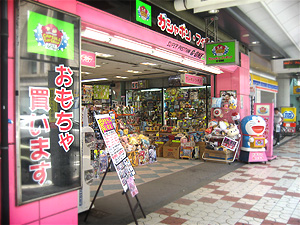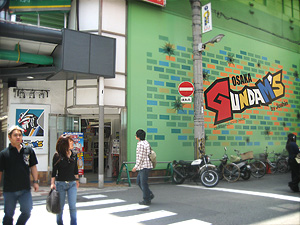 I went into a huge Gundam store and it was quite amazing. With models all well painted, books, comics, videos, toys, clothes, etc… it was really a boys wonderland.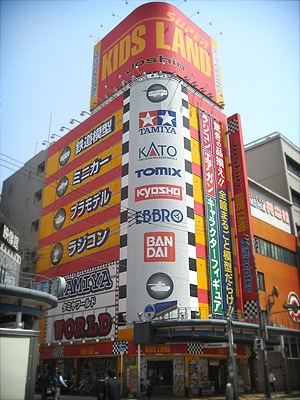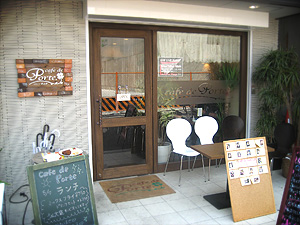 Also walked past a few Maid Cafés which is kinda Otaku thing which i still don't quite understand.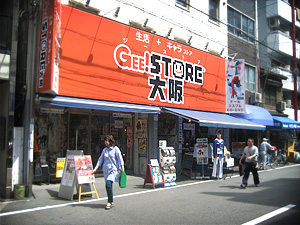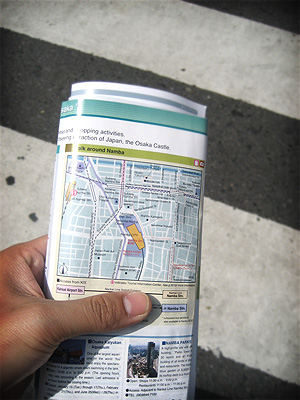 Time ran out quite fast as i walked quite far knowing that i still needed to walk back to meet Pearl. I spent most of my time walking around and soaking up the Japanese environment rather then going into shops to shop, cause in out internet age i kinda feel that there is nothing we can't buy off the net or by ordering. However, walking around is an experience that can't be bought. Ok, there is Google Street View, but still it can't replicate the experience.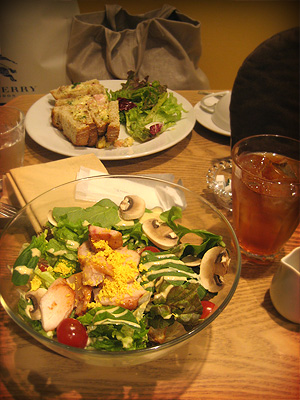 Met Pearl up for lunch cum tea, but after making her order, she had to visit her Diamaru again as she felt that there are a few more things to get before we say bye bye to Shinsaibashi shopping. So I ended up eating all by myself.
She came back, had to gulp down the food and we had to head back to the hotel as we are meeting our Japanese friend Aki there. Without a 3G phone it did not help that we were a few minutes late + he knew me as Nick Pan, but the hotel had my name like in my passport name which is slightly different, hence the reception told him there was no Nick Pan registered in the hotel.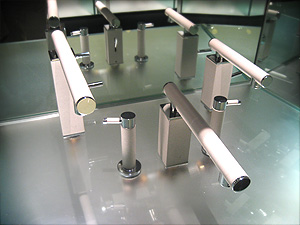 My friend Aki works at SAN-EI and we went to his office to pay a visit and also to see the Showroom.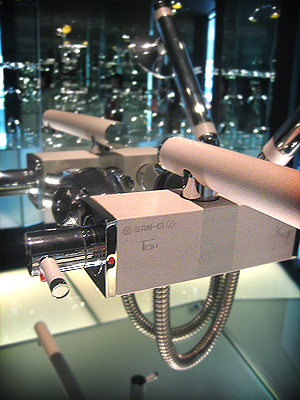 The TOH faucets designed by Yasumichi Morita and manufactured by SAN-EI are definitely the most exquisite range of faucet in the world. Each piece has a hand crafted porcelain layer which makes it truly one of a kind.
You can find it selling in Singapore too.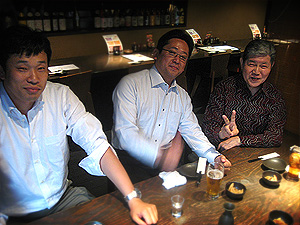 After a short tour in SAN-EI's office, Aki, together with Sasaki brought us back to Shinsaibashi where we met Ikawa San for dinner. I knew all of them when i was working in my parent's bathroom business.
Ikawa San and my dad goes a long way back. If i'm not wrong for at least 30 years now. Ikawa San have since retired and the joyful man is still enjoying life. Don't he look like an actor.
Aki and Sasaki both manage export markets, hence their english is really good and we all had a nice time catching up and chatting.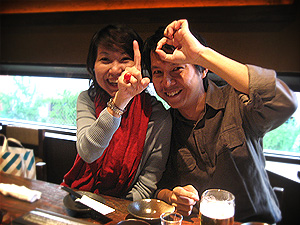 They all read my blog a few days before meeting up with us and knew that this trip was because it was our 10th Anniversary, hence Ikawa San suggested we take a picture while making a 10 with our fingers. What a good idea. So i think we will be back in Osaka again 10 years from now to take another picture with all our good Japanese friends too if possible.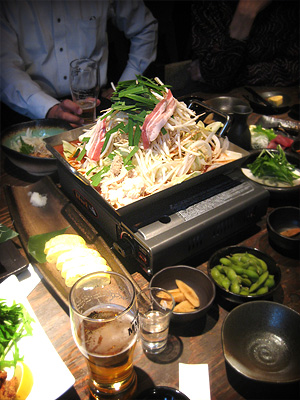 Aki ordered an excellent meal for us and apparently its a Korean cum Japanese styled dinner. The food was really yummy and we even tried Chiken Sashimi… yes you heard right, Chicken Sashimi and it tastes kinda like frogs legs back in Singapore.
We went for alfresco coffee after that while watching Japanese girls walk by.
Sasaki and Ikawa went back after coffee and we said our goodbyes and thanked them for their hospitality. Aki then walked with us.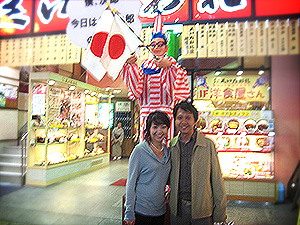 For the past few days when we passed by this clown, we did not understand why is everyone taking pictures with it, so we asked our Japanese friend.
Aki told us its Kuidaore Taro. According to Wikipedia, Kuidaore means roughly "to ruin oneself by extravagance in food". The clown which was installed in 1950 symbolises that "eat till you faint" spirit and because Osaka is like the food capital of Japan, this clown can also be said to be a very apt symbol for Osaka.
So now, we had to take a picture with Kuidaore Taro.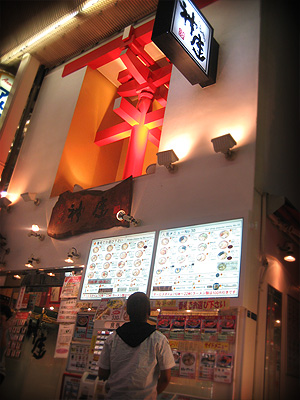 So whats to do after dinner and coffee in Osaka? you will never guess it. RAMEN!
Aki brought us to the best Ramen restaurant in Osaka. The restaurant was quite narrow and it even had a one way sign inside as there was just no space for customers to walk around. One door in, one door out. There was also a hanger for us to hang our coats.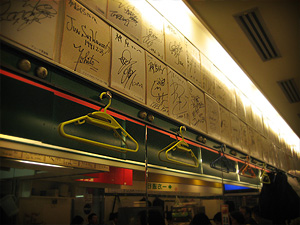 All across the walls there were autographed tiles and apparently all of them are some sort of celebrities or famous people who have eaten here. Very cool indeed.
The cooks had coloured scarfs and they were all moving very swiftly in a Japanese Ramen flow which was beautiful to look at.
Pearl and I could only share one bowl, but Aki the Osaka Local had no problems with one full bowl of ramen himself.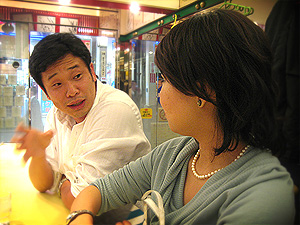 I asked Aki how could Japanese eat Ramen after dinner and some even Ramen with Rice. I mean its like carbo + carbo right. He laughed and gave me the puzzled look. "I don't understand why are you asking me this question" he said and we all burst out laughing. Ok this is like the way of the Samurai thing… Its the way of the locals… this is just the way it is.
So what should we do after Dinner, Coffee and Ramen? you will never guess it. Okonomiyaki! OMG! we could not eat anymore! Kuidaore! Kuidaore!
Aki told us Okonomiyaki is Osaka's contribution to Japanese cuisine so being in Osaka we should try it, more so when we were standing at the door of the BEST Okonomiyaki outlet in the whole of Osaka. Cannot cannot… We surrendered and thanked our kind host for his wonderful recommendation.
He sent us back to our hotel and we said our goodbyes. Aki is such a wonderful friend and his warm character will always have a place in our hearts.
If anyone out there is looking for a handsome, honest and wonderful Japanese husband who speaks excellent english, drop me a note, i believe i've got a great candidate.