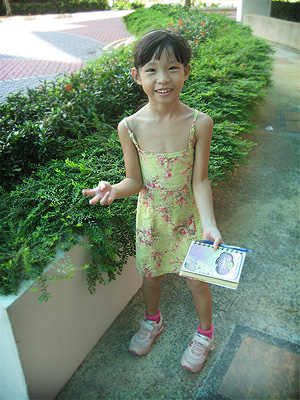 Its a Saturday and its family day! Today, we are off to the Zoo!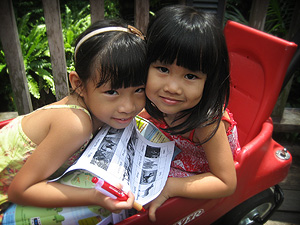 The girls have been to the Zoo countless times already these years, but kids being kids, its always fun.
This time I did up a work sheet for them to do at the zoo. The sheet had pictures of animals that I know will be at the Zoo and all they had to do was to write out the names of the animals.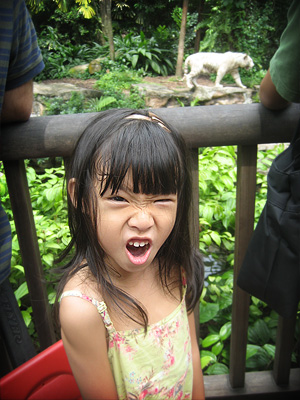 We saw the white tiger! RAAAHHHH!!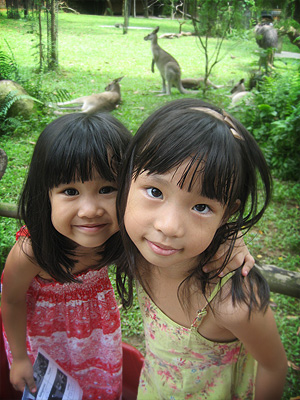 Its super hard to take pictures of Cleo, cuz when we ask her to smile, she smiles, but she looks away. So finally I notice I got to tell her where to look. So "look at the black black thing on the camera" was it. From now on, I think I can get decent shots of her already.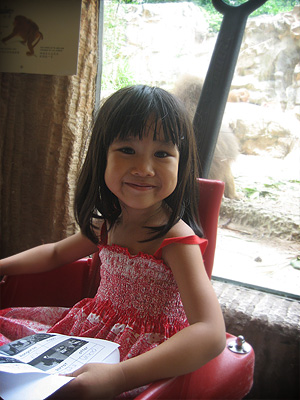 Here is Cleo looking smashing!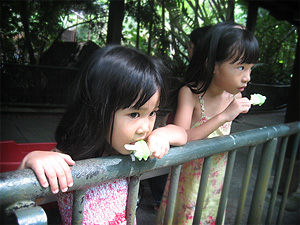 We wanted to see the "Splash" show, but as we were late, it was not possible to see anything with the amount of people there on a Saturday. I could put one of them on my shoulder, but i simple can't put 2. When one is up, the other is unhappy… so how? Go eat ice cream lor. problem solve.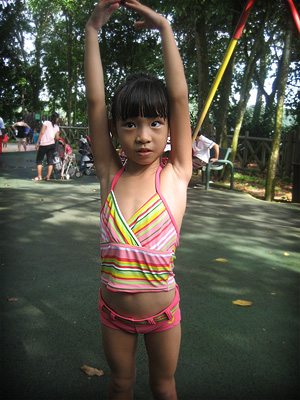 Mommy bought the girls new swimming outfits and they are super cute.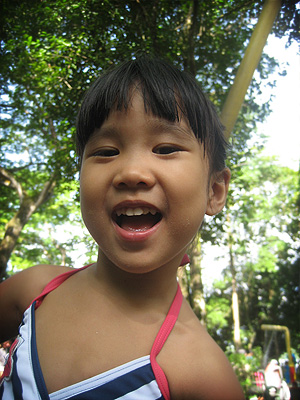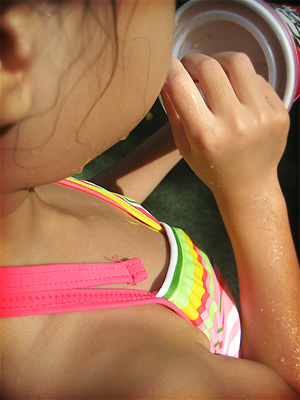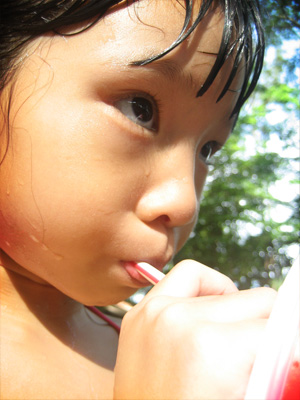 Clié plays hard. I hope when she grows up, she will work hard too.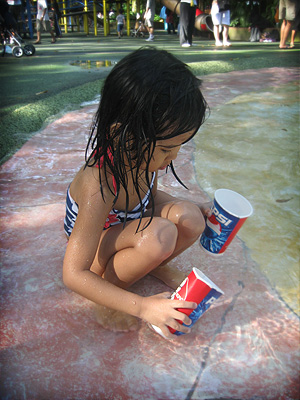 Here is Cleo filling up her cups with water, only to later throw them both up in the air. Lately she finds throwing things up fun. At home, she throws her stuff toys up.
It was a nice afternoon. Not too hot, not much whining, not much problems… everything went smoothly. The only thing that could have made things better was if mommy could have joined us. Too bad she had to work this Saturday.