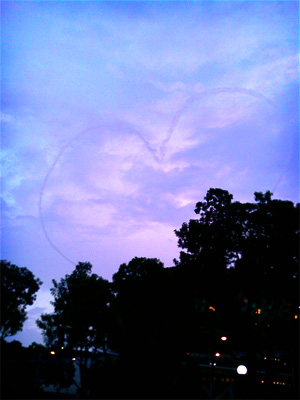 No tickets this year, but that does not stop us from trying to catch the spirit of the festivities. Wifey had to work (yes on NDP day during NDP time *sigh*) so its all of us less mommy.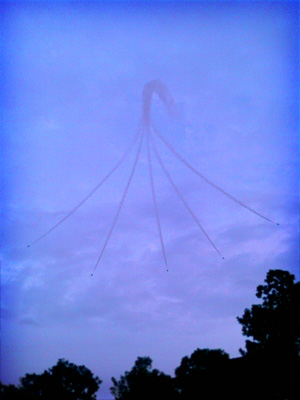 Knowing that the crowd will be just crazy, i parked at Tanjong Pagar MRT and we took the MRT to City Hall. We wanted to see fireworks (like many other Singaporeans). Walked all over Marina Square and realised that 7+pm was not considered early (fireworks usually happen at 8pm).
The time drew closer and we made do with a location that i think will get a decent view of the fireworks display.
8pm came and Cleo wanted to go to the loo… It was crowded. To navigate thru the crowd and back would just mean no more fireworks. I had no choice… i told her to hold. She say she can't. I told her to hold.
*bom* *bom* the fireworks started and she got distracted. I carried her up to my shoulders risking the fact that i would get wet. Now i hoped the fireworks would quickly end.
It ended eventually and we quickly went back to City Hall to find a loo for her. What a night!
Happy Birthday Singapore. :)