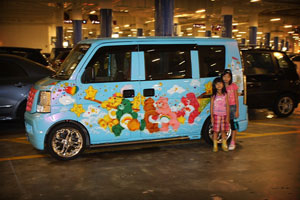 Its the end of the school holidays and we have to end it with a BANG! So to Universal Studios Singapore we go!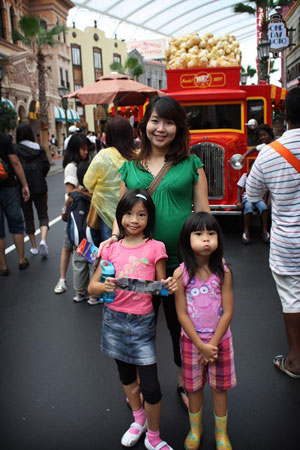 Clié and Cloe love popcorns, so when they saw the giant popcorn truck, Cleo was quick to ask me to buy. I promised her after lunch.
The whole stretch when you come in is filled with shops and characters  to take pictures with. It does give you a wonderful fun / holiday feel.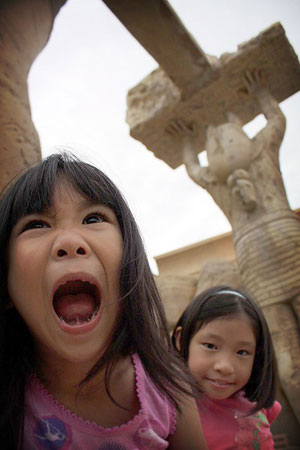 We did not take many rides as the kids were too afraid. Here is Cleo with her typical RAWR! pose.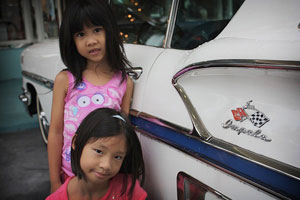 We stopped for lunch at Mel's Drive In. Its decked with styles from the American 50s.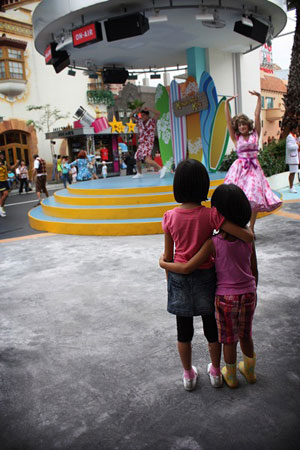 While I went to order food, the kids went outside to see some dancing performance. Clié loves such live performances and maybe, just maybe she will grow up to be a wonderful performer too.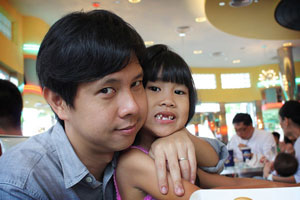 Cleo is always so cuddly to me. She have lost all her baby fat, but still… cuddly. :)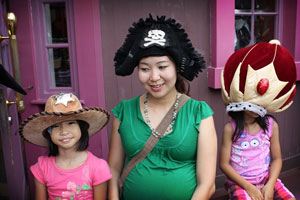 The funny hat shop. So whose's hat is the funniest?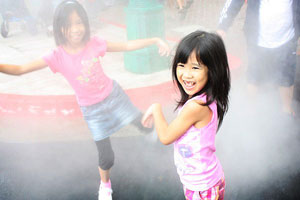 There was a manhole shooting out mist and the kids ran to it like a moth to the flame. This photo was extremely difficult to take as they were prancing around so much, while I was trying to not get the camera wet.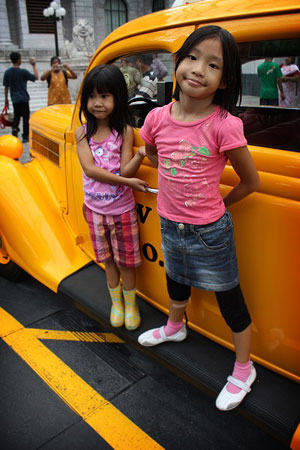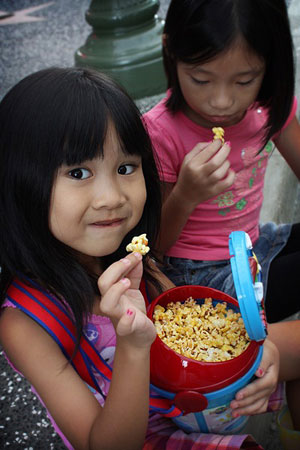 As promised. POPCORNS!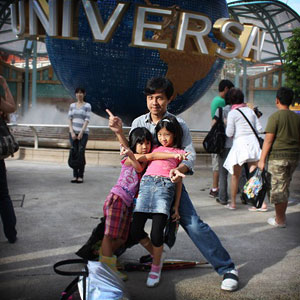 One our way out, we took pictures with the Universal Studios Globe and bought lots of Hershey chocolates.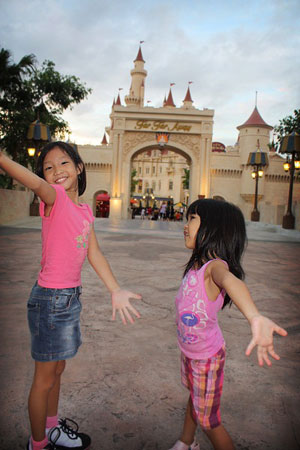 It was a real nice day. The weather was cool and although there was a shower in the morning, everything subsided when we got there.
A day out with the kids is always fun. New experiences, new places. They are really growing very fast.