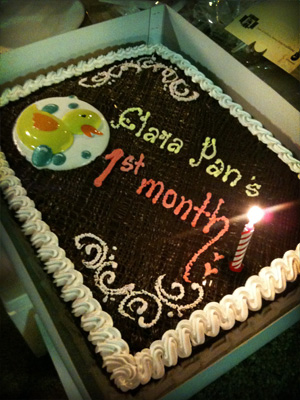 It seems like just yesterday that we found out Pearl was pregnant with #3, how time flies, Clara is now one month old.
To celebrate, we held a big BBQ for the family on 10 Oct 2010. I think there were about 80 of us at the BBQ.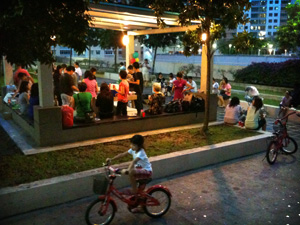 That sunday was also the first day Cleo got off her training wheels.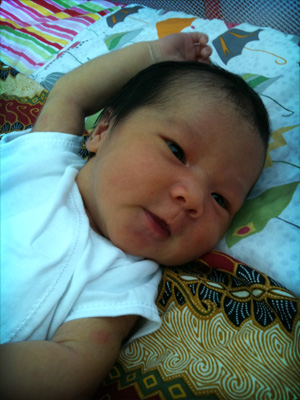 Clara have been sleeping alot (like all babies do), been getting breast fed alot, pooping ALOT and interestingly GRUNTING alot especially at night when she is asleep. She keeps on stretching herself as if like she is suppose to transform or something. Really don't understand as Clié and Cleo both did not make such strange noises.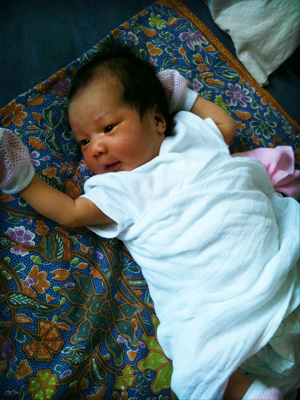 When she is awake, she is quite passive and stares at things alot. You can really tell that she can't focus yet and don't know what is in front of her. She is constantly in a daze.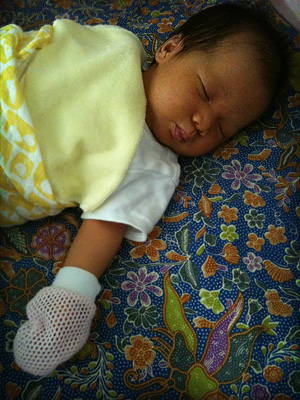 When she sleeps, sometimes she pouts her lips and its super cute. She does it very often, so not too difficult to catch it on camera. Maybe she is dreaming of being breast fed.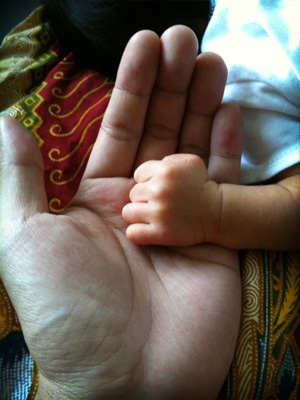 Her hands are oh so tiny.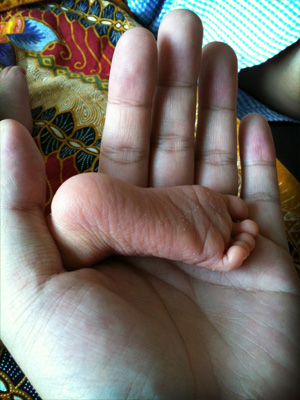 So are her feet.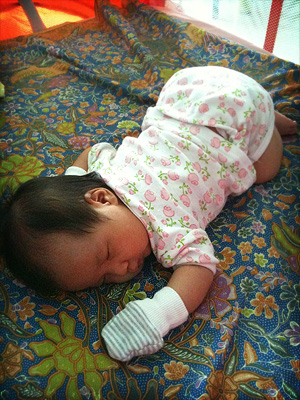 Sometimes she sleeps in this position and she can be gone for several hours. It really looks super comfortable. It reminds me of the time when Clié was found sleeping in our walk-in cupboard.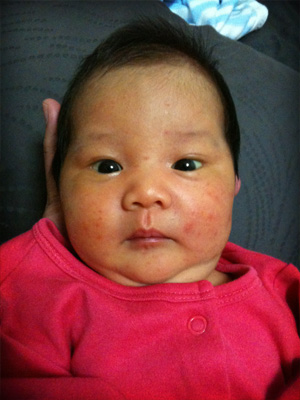 But most of the time, Clara is in a daze. She is high on mommy's goodness every 2 hours or so.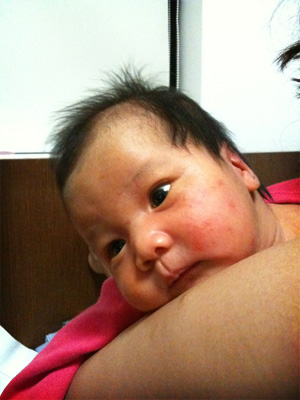 I wonder what will Clara be like when she grows up. As parents we really don't know what to expect, only time will tell. All we can do is to provide her the best environment we can.