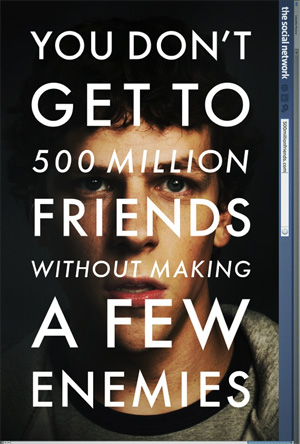 Caught The Social Network preview earlier this week thanks to @SonyPicturesSG and Qais Consulting. Its already a huge hit and looking at all the local reviews at www.thesocialnetwork.com.sg, its pretty clear its gonna be a huge hit when its in cinemas on this coming Thursday 28 Oct in Singapore. You can see the trailers in my previous post.
What the Movie was like
The movie is super fast paced. It starts with brilliant scriptwriting and darts around several parallel story lines.
The movie gives a good feel of how it was like back in the dorm days when Zuckerberg was coding the very first Facebook website. He coded like mad and school was like an obligation. When a cool idea would spark off in his mind or when he hears someone saying something that would be brilliant to add to the mix of the Facebook soup of features, he would dart off only to code more to make Facebook more like Facebook. I will not go into the whole law suit who was right and wrong thing, there are enough debate of it online already.
I think what the movie did really well was that there were so many parts that tech people can relate to. The whole I-need-to-fix-this-bug-and-lost-track-of-time thing, the whole I-only-feel-physically-tired-when-my-mind-have-achieved-its-focused-goal. The whole time, the movie was groggy.
Gage: Mr. Zuckerberg, do I have your full attention?
Mark Zuckerberg: [stares out the window] No.
Gage: Do you think I deserve it?
Mark Zuckerberg: [looks at the lawyer] What?
Gage: Do you think I deserve your full attention?
Mark Zuckerberg: I had to swear an oath before we began this deposition, and I don't want to perjure myself, so I have a legal obligation to say no.
Gage: Okay – no. You don't think I deserve your attention.
Mark Zuckerberg: I think if your clients want to sit on my shoulders and call themselves tall, they have the right to give it a try – but there's no requirement that I enjoy sitting here listening to people lie. You have part of my attention – you have the minimum amount. The rest of my attention is back at the offices of Facebook, where my colleagues and I are doing things that no one in this room, including and especially your clients, are intellectually or creatively capable of doing.
[pauses]
Mark Zuckerberg: Did I adequately answer your condescending question?

from IMDB
Check out the Websites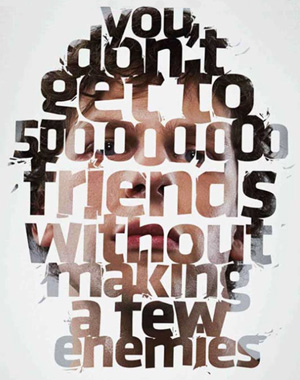 The official site have loads of nice stuff, so do check out the global site and also the local Singapore site for official trailers and goodies.
After watching the show, I naturally went to do some research and reading up. The few links below were the main ones I read up on. So if you've not seen the movie, bookmark this post, go watch the movie, then come back and check out the links below.
So where do we go from here?
Back in 2006, I told a friend that Facebook should be the final Social Networking site and so far I'm still correct. However, plagued with many privacy issues and like the movies tag line "You don't get to 500 million friends without making a few enemies", there are people who hate Facebook. But is there enough hate to bring facebook down or support something else that might take over facebook?
The 2 projects that I know of that are contending with Facebook are:
Diaspora which is an open-source distributed social networking service and the cool thing is Zuckerberg actually donated money to it.
MyCube founded by Johan Staël von Holstein aims to give you privacy, ownership and control of your digital life. read about it here. They also presented at the Social Media World Forum Asia this year. I was personally involved in this project from Dec 2009 till sometime around Mar/April 2010 so do hope that It will work as planned and cause a ripple online, but its really technically challenging to pull it off from what I can see. Sign up on their site to check out their progress.
Go watch The Social Network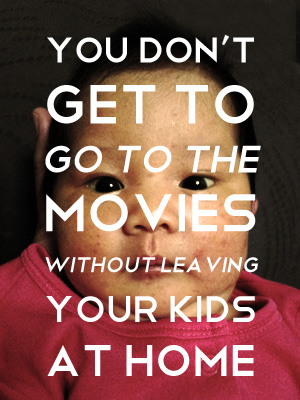 If Mark Zuckerberg is worth US$6.9 billion and if you are just 1% as brilliant as him, you would still be worth US$6.9 million. Wah… the movie really make you want to go something…