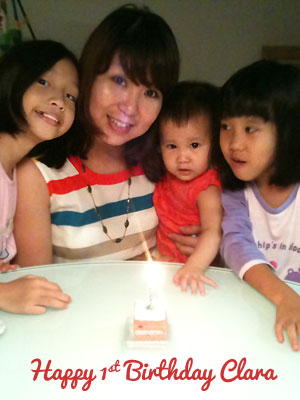 At 1 years old, Clara is already running around in the house. She is a lovely kid and has full of facial expressions.
She can give you the surprise look, the LOL look and can even make a loud "TOK" sound with her tongue with the roof of her mouth.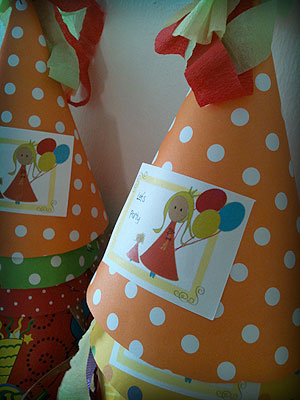 For this birthday party, mommy combined both Cleo and Clara's birthday together. She made party hats and you can clearly see who is who.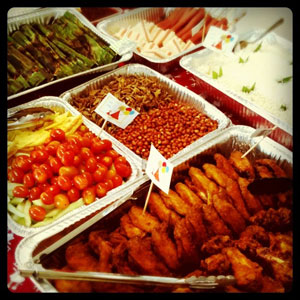 We catered Nasi Lemak which was really well received by all the guests.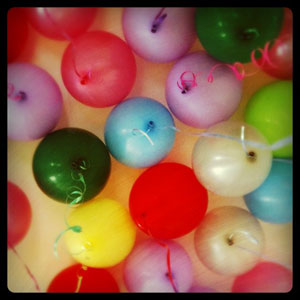 Mommy also ordered 150 ballons in all colours. It was really beautiful.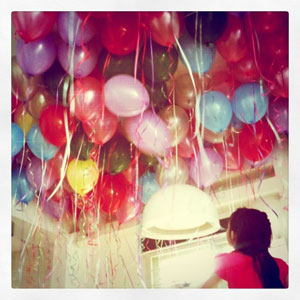 As usual, the kids would try to jump up to get the ballons and it will always end up in one big mess of fun.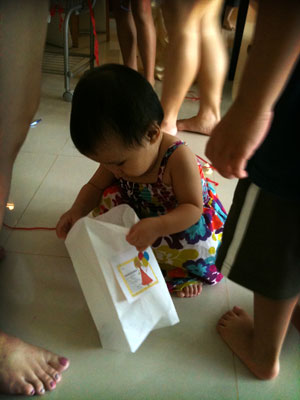 We had a Pinata this time and you can clearly see the shorter ones did not have an advantage in the forest of legs.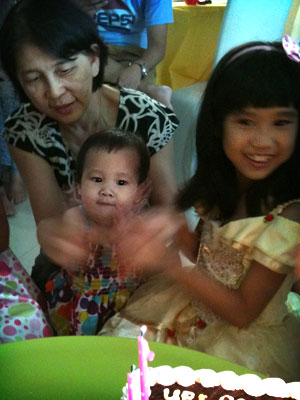 Happy 1st Birthday Clara and 7th Birthday Cleo. :)