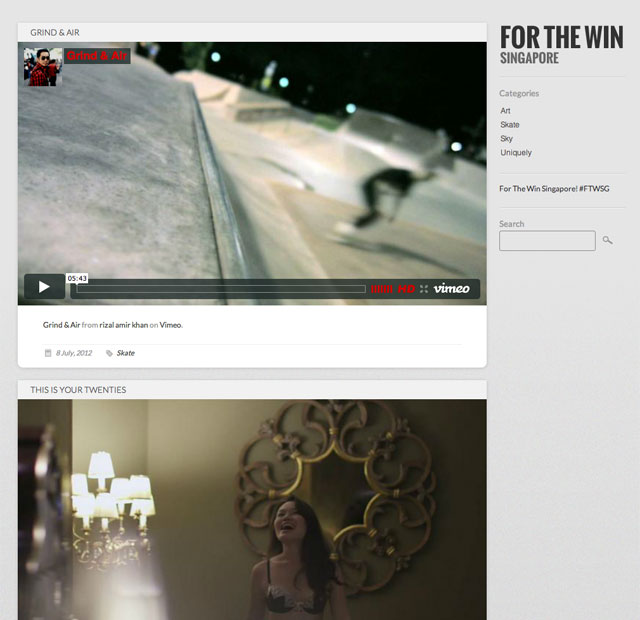 Just launched a new site last night. It's mainly going to be a site that showcases inspirational videos of Singapore.
We all go to work, go home to family, think about going for a holiday only to realise that holidays might not have hit the spot.
There are many things we can do that is out of our routine. Things that make us feel alive. Things that others in Singapore have already done and are enjoying immensely on a regular basis.
The teacher that rides a horse on the weekends, the guy that cycles about 100km every week, the office girl that brings her longboard to work and the audio equipment salesman that has his own shop with a full racing track hosting remote control car races every other evening for neighborhood kids.
What inspires you? I hope some of the wonderful videos on FTW.sg will.