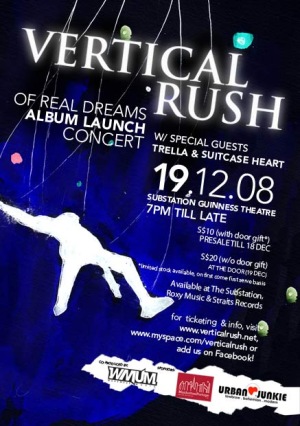 Some of the members of Vertical Rush are good friends and being real people, they have their life challenges, dreams, etc. just like anyone of us.
I had the opportunity to do their first website back in 2002 and was quite pleased with the outcome. After a good 6 years, they are still at their music and ready to launch their new album "of Real Dreams" join them for their launch at The Guinness Theatre, The Substation on 19 Dec 2008 7pm till 11pm.
More info on their Facebook event page.