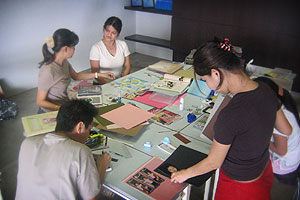 Anne organised a scrapbooking session at Jon's new Kumon Centre at Punggol MRT. She organised it via email and it was her first time seeing all of them (other then Pearl and myself). Oh yes we got involved and did some scrapbooking too.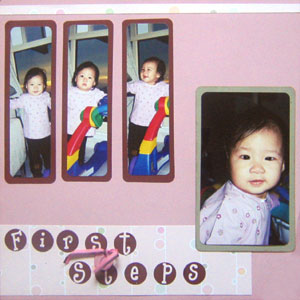 Pearl's first attempt.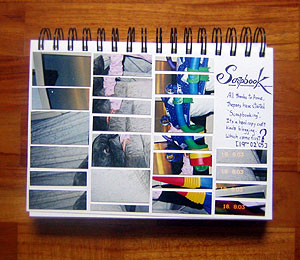 I used the scrap of the photos to do this simple entry on my sketchbook.