Today was Pearl's company's family day and it was a free and easy day at the Zoo, so we were able to go for free! Come to think about it, if we don't count the Night Safari, we have not been to the day zoo for 11 years already! Wow! how time flies, we were dating back then and now we have 2 kids liao.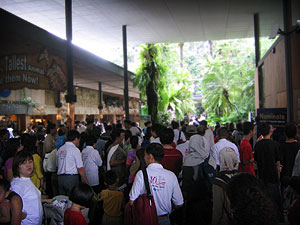 As you can see there were super alot of people there that day even when it was raining heavily in the late morning. We got there about noon and the rain just stopped, how nice.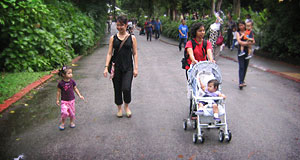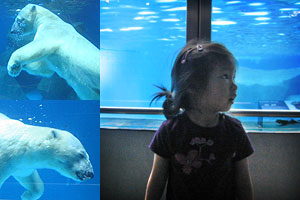 Cliéwas quite afraid of the animals although she kept telling us that she was not afraid. This is her standing infront of the polar bear tank just before feeding time.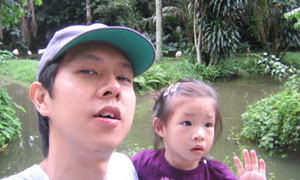 There are actually flamingos behind us.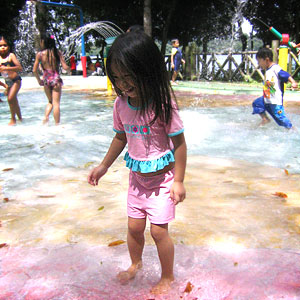 There was also this big playground beside a big mini kids pool kinda thing and Clié had a great time.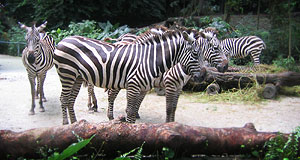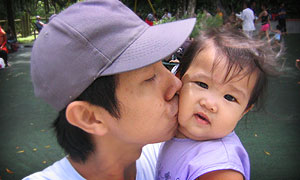 Cleo is too cute and thats what i do to her almost everyday.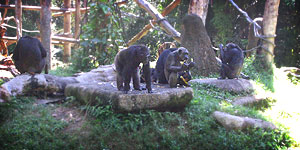 btw, Clié is afraid of monkeys… dunno why.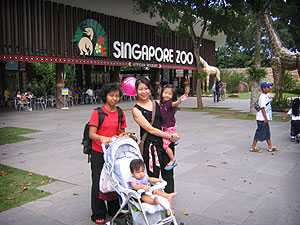 It was a good family day for us all and i don't know when will we be back again. I think the next trip, our girls will be able to tell us what every animal is already.