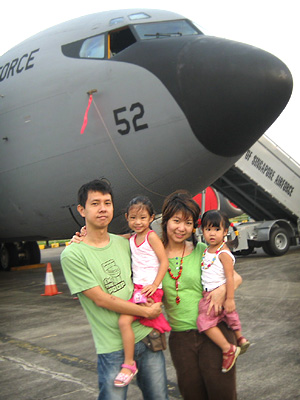 Personally i'm not really into planes, but i remembered my dad bringing us when we were small to the air plane thingy, so i reckon it would be fun for the girls as well.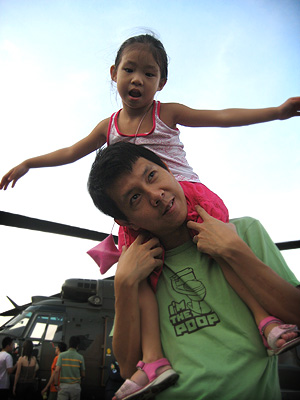 Clié the helicopter!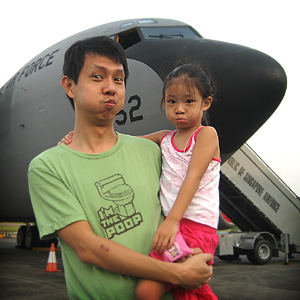 The big fat plane.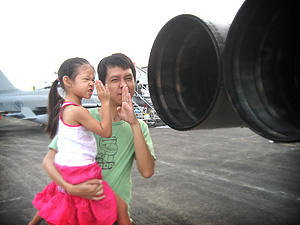 I told Clié this is the air plane's backside. haha…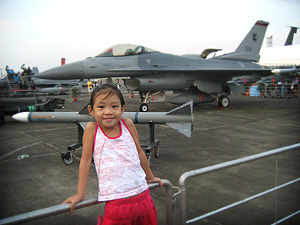 This is the plane that makes all the noise in our skies… they look neat.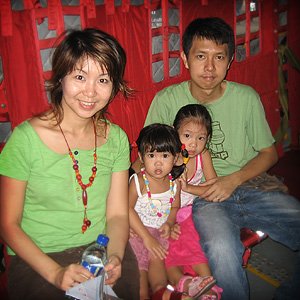 Don't we look like we are being evacuated or something.
For the record, being parents is a difficult job. We are busy working, but we would also like to make time to spend quality time with our lovely children. But whats there to do on a low budget? If you've got ideas or websites to point me too, i'll really appreciate that.