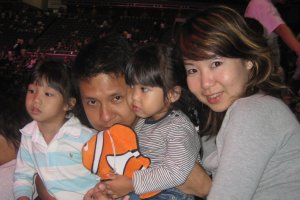 We brought the kids to Disney on Ice – Finding Nemo. Other then it being expensive, the experience was quite interesting.
The show totally captivated our kids and they were trying to see what was happening. If you saw the movie, you will be able to tell that the whole performance is the same as the movie, but just with people with ice skates on trying to be like fishes.
The costumes were way cool and the set and props are really awesome. Would i recommend anyone to go see it? nope. But just for the kids, then maybe.