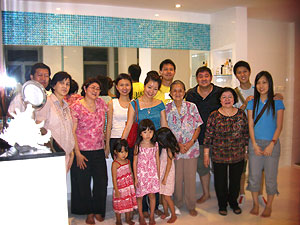 Went to a distant relative's place recently at upper east coast road and boy was his house big. There was even a lift to bring you up to the 4th floor. We took a group photo in the master toilet as my family loves toilets.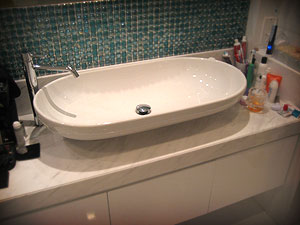 The basin is from Ceramica Golobo and they had two of it side by side. The faucet was from the Zucchetti Pan series which is currently my favorite faucet line.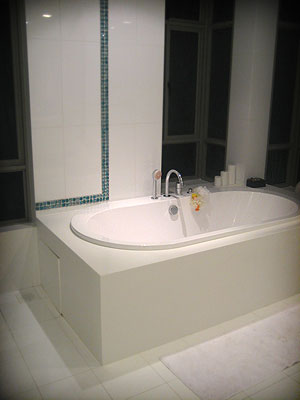 The bathroom had a huge tub as well and it was fitted with more Zucchetti fittings.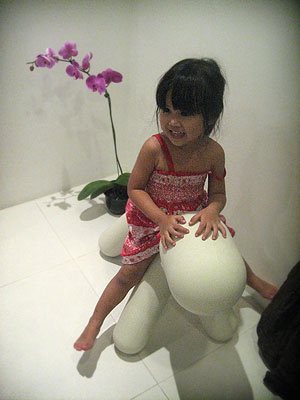 Here is Cleo riding a plastic dog in the kitchen.
After seeing such a large house, i wonder will i ever own such a property. I would love to provide this kind of luxury to my wife, but i'm not sure if i would want to spend money this way?