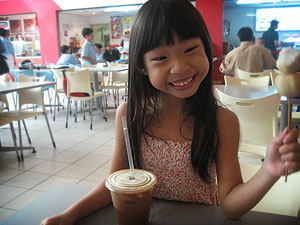 Went to Singapore Discovery Centre today with the kids. Its been a while since I took them out alone and i have to say it was quite a nice day.
We started off having breakfast at the canteen and it was fishballs and milo for the kids. As you can see Clié is quite excited about the little excursion.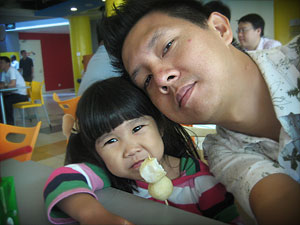 Cleo did not know what to expect, but I think she is glad to be out of the house too.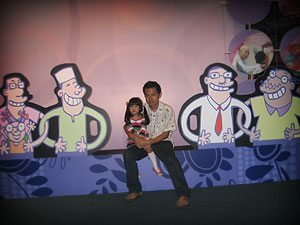 We took pictures with Singapore's many races and i have to say the characters are quite nice.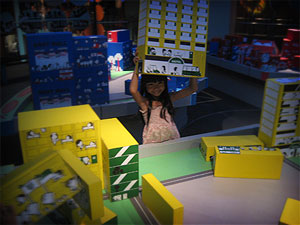 There was even a part where there are blocks like blocks (HDB blocks) where you can stack around to build your own city. Quite a nice idea and its fun too.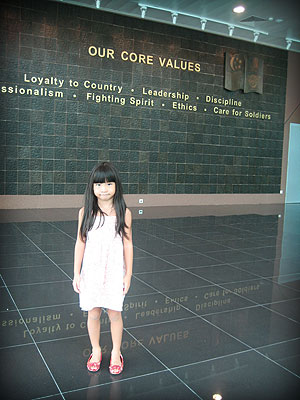 As the SDC is just beside Army Museum, we went in for a peek too. This was the best time for me to explain to my girls why daddy need to wear camo and boots once in a while and go for reservist.