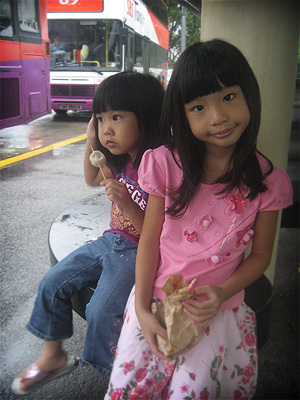 Today I brought the kids to see Kungfu Panda at Downtown East and i conclude that its not easy. Not only did i have to constantly answer why type questions, there is a trying to get them to sit down part and the bringing both to toilet during the best fight scene when the 5 of them fought with the bad fella.
After the show, it was off to get snacks and a bus ride back home. It was nice to also return to a home cooked lunch by mommy who stayed home that morning.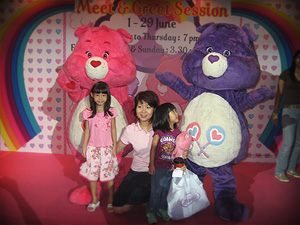 In the evening, we went back to Downtown East as there was a Care Bears show there. The kids loved Care Bears as someone gave Cleo a small Cheer Bear some time back. Cleo's Cheer Bear is like her baby, she will bring it out when ever she can.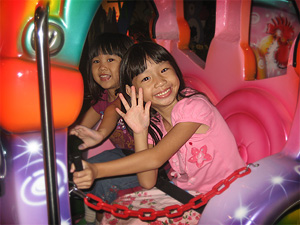 There were rides too and they both had a ball of a time.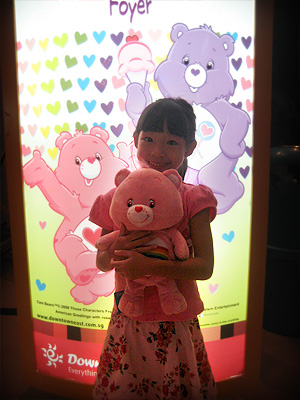 We got each of them a Care Bear plush. Clié got one with hearts on it and Cleo got the bigger version of Cheer Bear.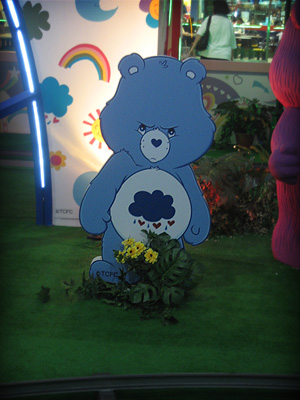 The grumpy one sure looks cute too.