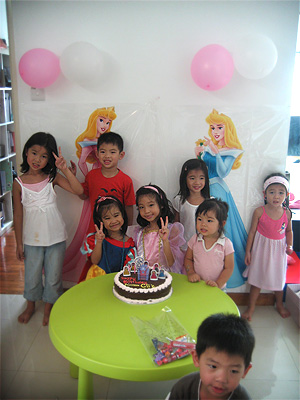 Time passes so quickly, Clié is now 6. Next month, she will be in Primary 1 already. OMG, time really flew by quickly.
At 6 years old, Clié can articulate herself very well. She loves engaging people in conversation at times, she comes off like a little journalist who describes things in detail to her listener. With her cheerfulness and social boldness, she is confident about herself and can talk to almost anyone.
This year's theme is very princessy and as you can see Clié's favorite princess is Princess Aurora. Aurora is Sleeping Beauty and apparently not many people know that. I learnt that from Clié too.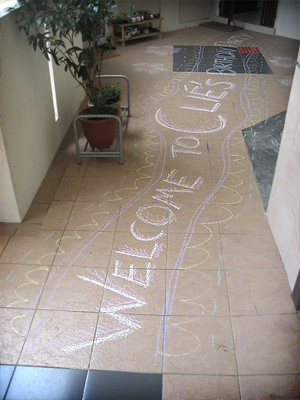 Did up a bit of a sidewalk decor. This time made the words real big.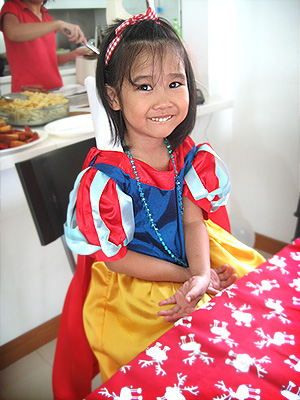 There was another princess in the house too and it was snow white. Cleo really love this outfit. I think it looks really *cough* weird *cough* but then again seeing my cute daughter in it is indeed really very cute-sy.
Happy Birthday Clié, daddy loves you plenty plenty.