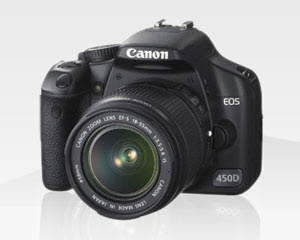 Got my wife a real expensive Christmas present this year. Its the Canon 450D DSLR camera.
In some way, it sounds more like a present for myself, but honestly thats not true. She have been looking at DSLR cameras when ever we pass by a camera counter. She have also been asking me which is better. So i went to do my homework and asked a few friends who own DSLR for advise and settled with the 450D. One of the reason is also she used to have an EOS 1000F (yes those that uses film) another reason is also she is used to Canon's user interface.
I honestly prefer the normal point and shoot cameras that you can fit in your pocket, but for DSLRs its so huge it needs its own bag.
Anyway, i hope she will like it.