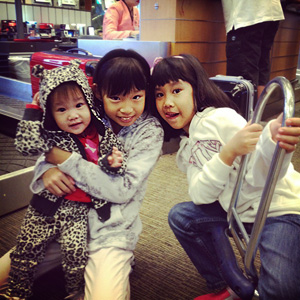 This is the long awaited trip that the kids were looking forward to. 7D6N Hong Kong + Disneyland!
Day 1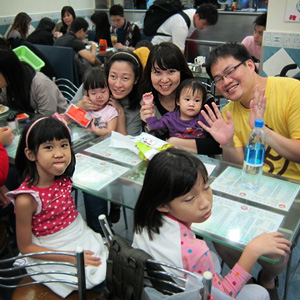 When we landed in HK, we took a private bus to our hotel. This time we stayed at the Cosmopolitan Hotel near Causeway Bay. The hotel provides free shuttle service to Time Square, so its still kinda convenient.
The first thing we did was ring up our good friend Leo and Fiona to arrange a time to meet. Its always nice to meet up with good friends and for those who don't know, Leo introduced Pearl to me. So I do have to thank him for my family. :)
We did not do much on the first day as for this trip, we planned to have no plans and just chill and relax and enjoy Hong Kong.
Day 2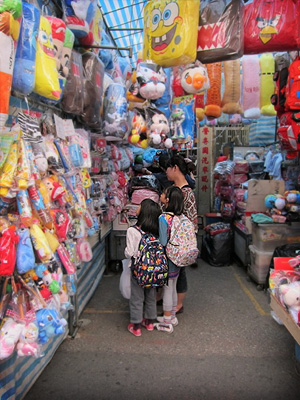 We went to Ladies Market as usual and just strolled the streets shopping for random stuff. We bought iPhone accessories, bags, boardgames, basically very very random stuff. Clara slept most of the shopping parts as it was her nap time + its not so exciting anyway. I tell you, go hong Kong with baby, better bring stroller, else if you carry your baby, you will surely not enjoy the trip. I've learnt my lesson from my 2008 trip where I had to carry Cleo most of the way.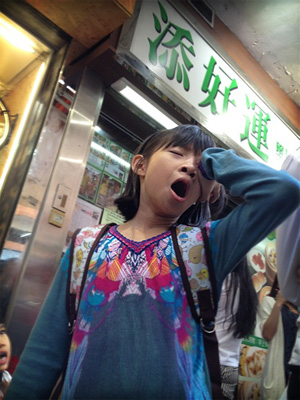 According to my colleague Wei Li, Ho Tin Wan is to die for, so we got a queue number and after 2 hours, we got seats. Pearl and I never queued for stuff, but since we are already here we might as well give it a go. Not too bad.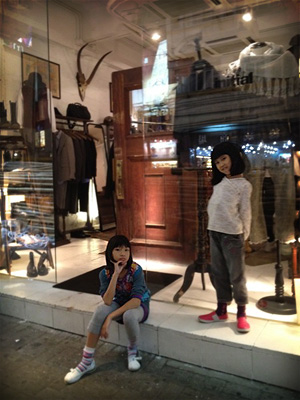 That evening, we walked into Initial Fashion at Causeway Bay and after trying on a few suits, I walked out with 2 full suits and a pair of shoes. OMG. I will blog about this separately.
Day 3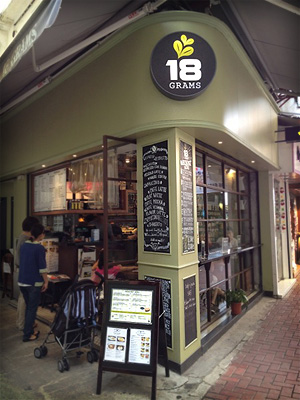 I did some research of nice places around Causeway Bay for coffee and 18 Grams came up. Since its not too far from Times Square, we walked there. It was a wonderful breakfast. We ordered a full breakfast with bacon, toast and eggs. The coffee was great too.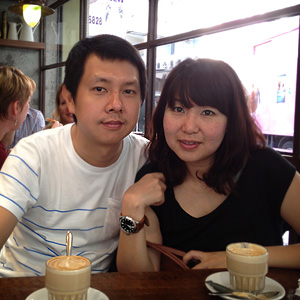 The past few days have been too much walking and shopping, so just to chill out at a cafe was really nice.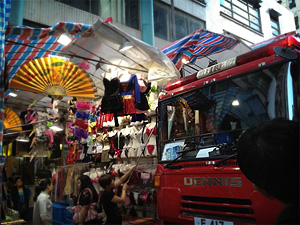 We somehow went back to Ladies Market again. It was random shopping once again and half way thru, a fire engine wanted to pass thru. The street is so small, I never expect that a full sized fire engine could pass thru. But apparently its a regular thing as fire hazards is a real issue there.
Anyway, it seems that the hawkers there are used to such checks as they all lined the streets to retract their stall extensions. Its quite a sight. I heard from the news that the very next day, a fire broke out and nine people died. :( Its a real sad news, but thank God we missed it by a day.
Day 4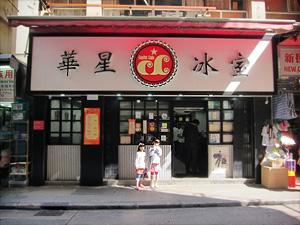 Again with some proper research, I found out that Capital Cafe was also very well known in the area.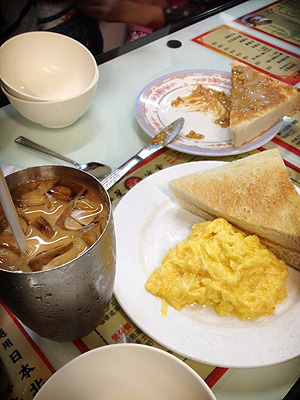 The food was simple and fantastic. We ordered the basic set and because it was so good, we actually came back the following day.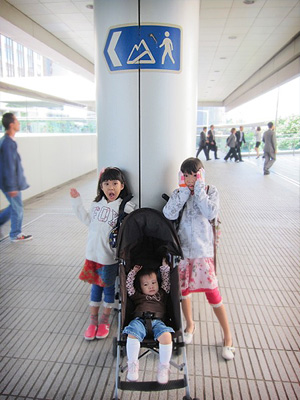 Day 4, I decided that we don't do anymore shopping, but do the Mid Level Escalators and The Peak. We took a tram to the base of the escalators and after many many many escalator rides and crossing many small streets, we finally reached the top.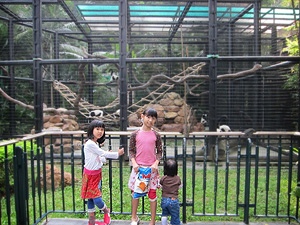 According to the map, we just needed to walk about 20 mins to reach the Tram Station to go up to The Peak, so I decided we brave it. The map also showed that we will be passing the Hong Kong Zoological and Botanical Gardens, so why not. It looks like it will be an interesting walk.
Little did I know that the 2D map did not really show the number of hilly roads and steep slopes we had to walk pass and it was challenging especially with a stroller. Good thing was that Clara was asleep. When we reached the Zoo, she woke up and just in time to meet the animals.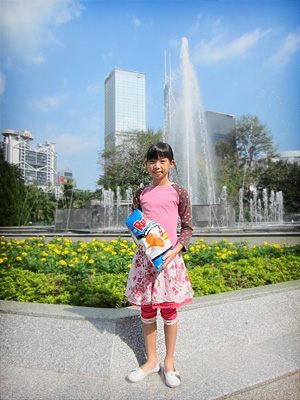 Just a short stroll away, we reached the Botanical Gardens. After being to the one back home in Singapore, I have to say this one is really small. But kudos still to the management as the place was very well kept and really comfortable.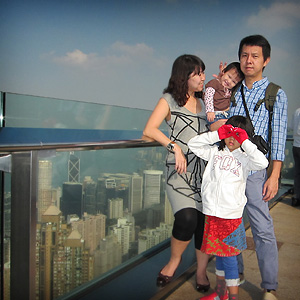 Finally, after so many trips to Hong Kong, we finally did the tourist thing and went up to The Peak. It had a nice view, but really no big deal lor. We ate at BubbaGump which was themed after Forest Gump. The food was nice and the view is of cause amazing.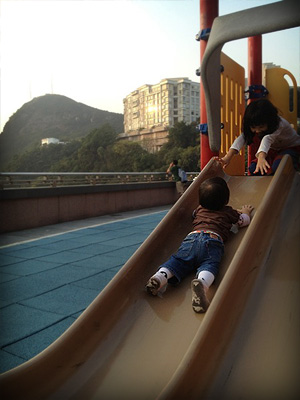 We walked over the The Peak Galleria and chilled. The kids had fun at the playground and we just sat there till sun set. Really nice.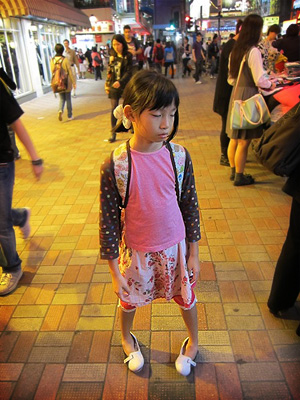 Once we got down from The Peak, we took a taxi back to Causeway Bay as I needed to pick up my suit form Initial Fashion. The kids were super tired. So so super tired already.
Day 5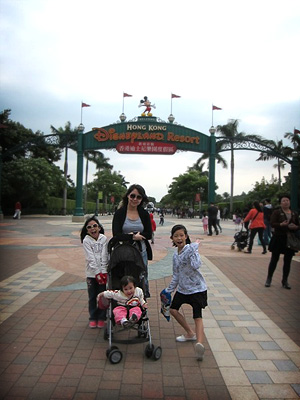 Now the trip really started for the kids. Its Disneyland time. We took a taxi from our hotel to the Disneyland Hotel. The last time we stayed at the Hollywood Hotel, but I think after experiencing both, Disneyland Hotel is better.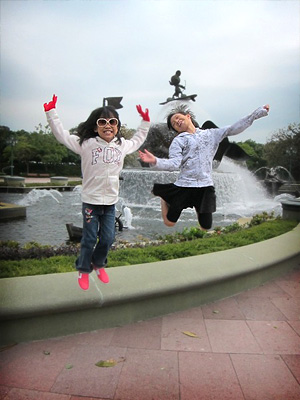 YAY! Disneyland! :)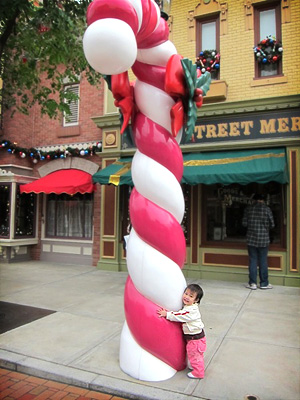 Clara saw a HUGE Candy Cane and ran up to it to hug it. She did this a few times actually. So so super cute.
So check this video out! :)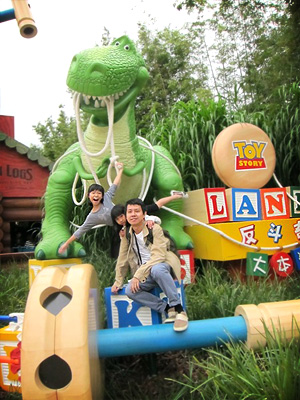 The new addition I heard was Toy Story Land, so that was the first thing we went to explore. The place was cool. Lots of the stuff from the movie was made into rides. I think the plastic soldiers paratrooper ride was the coolest.
However, all of us were not into rides, so it was more of picture taking and just soaking up the atmosphere.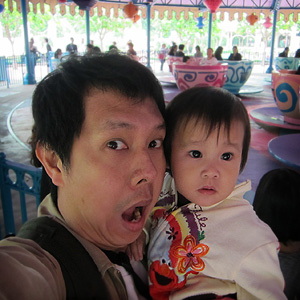 Clié and Cleo love the Mad Hatter Tea Cups and wanted to do it several times. I did it twice and I'm gonna puke my lungs out. I had to hold Clara, hold the iPhone while I recorded a video and you can imagine how disoriented that feels.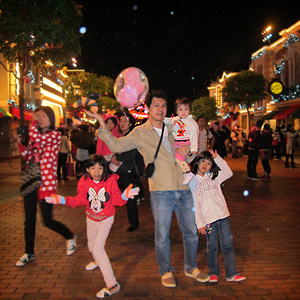 The weather changed when we were there. It dropped from 18 to 12 and we just had to go back to the hotel to wear more clothes.
We went back in the early evening and it started to snow. Yes it snowed. lol… fake snow. We stayed for the fireworks and did some souvenir shopping then headed back to order room service in the beautiful hotel room.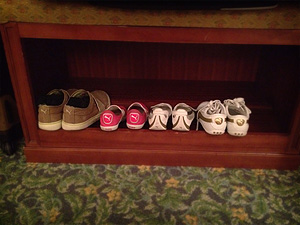 We placed our shoes nicely in the correct place and it was very apparent that we all wore Pumas. :)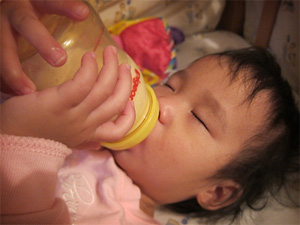 Clara is beat. She had her milk and went straight to sleep.
Day 6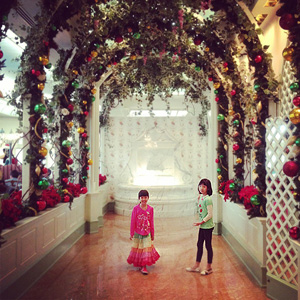 We had breakfast in the Enchanted Garden in the hotel. Its had a real nice entrance.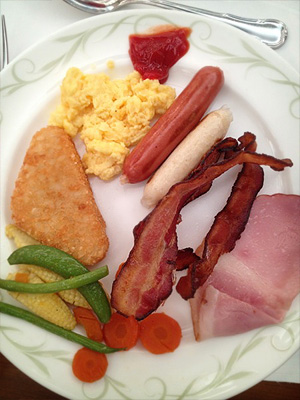 The variety of food was really good. From western, to asian, to indian. You can really have close to anything you can imagine for breakfast.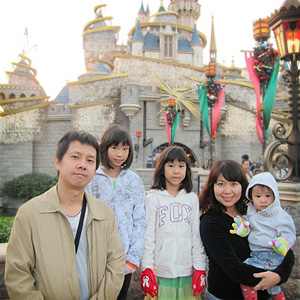 It was Day 2 in Disneyland and unfortunately the cold was too much for Cleo and she ran a temperature. She was listless and did not really want to do much. What a pity. Clié and Clara on the other hand was really enjoying themselves.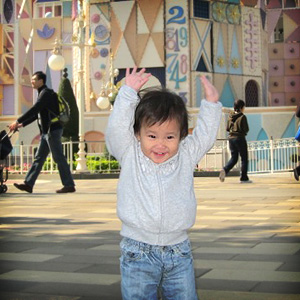 Clara really enjoyed the Its a Small Small World ride and even when she came out, she was still super happy and excited.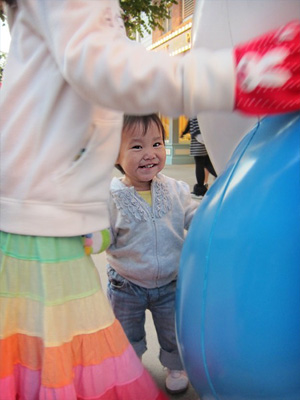 She spotted yet more giant Candy Cane! and this Photo is simply amazing. Its now my iPhone wallpaper.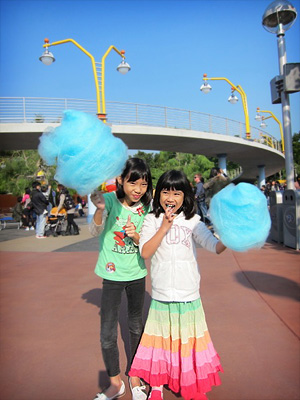 There were blue candy floss being sold, so we got them for Clié and Cleo. They really enjoyed it and the whole day was just like a fairytale.
All in all, we did quite a number of shows and explored the entire park.
We did not stay for the fireworks, but went back to our room to have room service again for dinner in the hotel. We just lazed around in the room and the kids played with their new purchases.
Day 7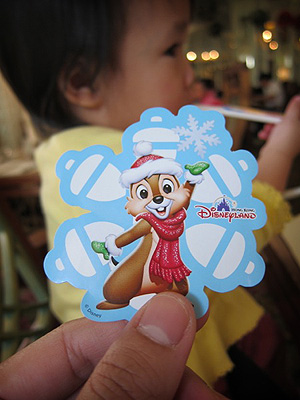 We had breakfast again in the Enchanted Garden. Did you know that everyone that works in Disneyland have stickers in their pockets. They give them out to kids when ever they see kids. So you can safely say my kids collected loads of stickers and Clara have some of the nicest ones.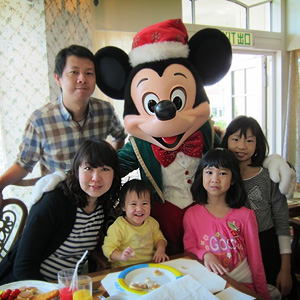 The best part of having breakfast here is that they Disney characters will walk around and take pictures with you. Clara really loves it. Just look at how she smiles in this picture.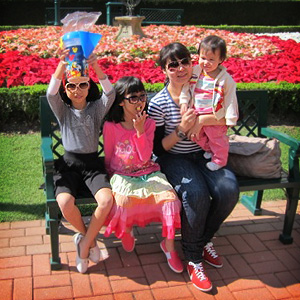 Its the last day of our trip, so we just walked around the hotel and sat at pretty places to take pictures.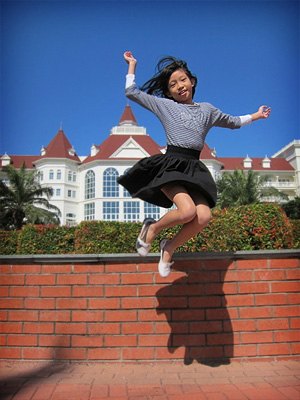 I have to say this was an amazing trip and I really put down my twitter, facebook, instagram and spent good quality time with my girls. I do look forward for other opportunities to spend good quality time with them again. In Singapore also can. Alot cheaper too. lol…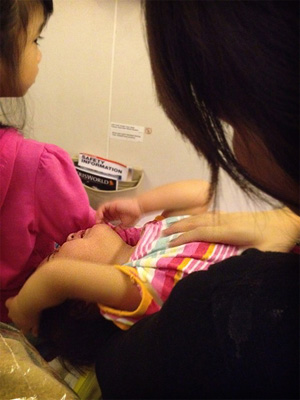 Guess what, almost every flight there is a crying baby and on this flight I know the baby very well.