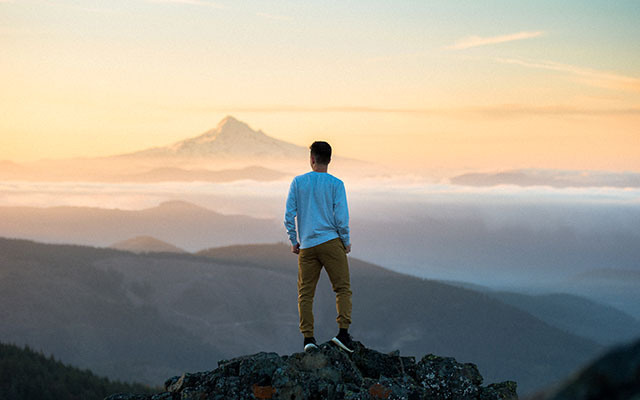 The advertising agency sector is facing a talent crisis. A joint report by LinkedIn and 4A's showed that when compared against competitive industries, the rate of talent turnover at agencies increased 10 per cent year over year, and that there was a 25% net talent loss at ad agencies.
To add to the challenge, ad agencies today operate in a complex advertising landscape, faced with an expanding number of marketing channels. As a result, brands are on the lookout for multiple specialised agencies to help them demystify these complexities – and yet every other agency claims to be full-service, integrated – that they can do it all.
If you are a young executive from an ad agency, are you confident to stand in front of your clients and be the one they can trust, having all the answers to their questions? I've seen many young executives in meetings with senior clients and they struggle. They feel they are too junior; they feel intimidated by senior clients. They feel they lack the gravitas. What if they are asked a difficult question and don't have the answer for it? What if clients don't believe what they say? What if they are not a good representation of the company? These are just a handful of common apprehensions.
All these fears are very real, and can be crippling for an individual's professional growth. As marketing folks, we don't just need to be good at what we do, we also need to be confident in our craft and we need our teams to be confident, too.
We need to be the ones leading the client-agency relationship. After all, clients hired agencies to help solve their challenges. Clients know what they would like to achieve, but rely on their agencies to develop the strategies and guide them into achieving their goals – failing which, the business will be taken to other agencies that will.
We need to be confident in front of our clients if we want to lead the relationship and be a valuable partner. So here are a few things that we can encourage our teams to do to be confident in our craft:
1. Know your stuff
Unsure of something? Read up, Google it, ask around. There is no excuse in not knowing your stuff. If you know your stuff, you can be questioned in anyway and you know you will have the answers.
Do this:
Create a learning plan. List out the things you feel you need to learn in three, six, nine, twelve months.
Have the discipline to learn at least one thing every week.
Ask your seniors out for coffee and learn from them. Ask them any questions you may have within their domain of expertise.
2. Be passionate in your craft
Passion is a loosely used word. For the majority of those who say they have passion for their craft, most of the time they are saying it because it is the right thing to say. At interviews, when questioned, some candidates really have nothing to show for their passions and are only paying lip service.If we say we are passionate about our craft, let's make sure we have something to show for it. If you are passionate, do what it takes and the enthusiasm will speak for itself. This gives your clients confidence in what you say.
Do this:
Register a domain and build a small website of anything you like. It can be a blog, a cause you believe in, or simply a portfolio site.
Create a Facebook page, LinkedIn group of anything you are interested in and try to get at least 1000 people on it. It can be a hobby, a sport, anything.
Download the latest trendy app and work towards being good at it. It can be Snapchat, or BIGO Live.
3. Don't think you can't
Sometimes we lack confidence because we think "I can't overcome this challenge, it's just too great." Instead of harboring second thoughts, focus your energies on thinking of "How can I?" That is a lot more productive and sets you on a path to overcome your challenges, so don't think "I can't.", think "How can I?"
Do this:
List out your top career challenge and think of 3 ways of how you can overcome it, then do it. Once you have overcome your top challenge, start working on your next one.
4. Everyone is your age once
Senior clients can be intimidating, but most of the time the only reason they are more senior then you is simply because they were born earlier. They were once your age too. So make sure you are above par when compared with your peers. If you are behind, start becoming better now. Tell yourself that you will be much better than them when at their age. And don't just think it, do it.
Do this:
For each client whom you find intimidating, search their profile on LinkedIn and then make a comparison with what they were doing when they were your age.
In short, we need more driven individuals.People who strive to better understand the client's business. People who want to try out the latest app that everyone seems to be talking about. People who constantly go out of their comfort zone to learn more about how things work. People who are working towards bringing their client's brands to meet their stated brand purpose.
In advertising, our people are our greatest asset. Just imagine what a few confident and driven people can do.
---
Contributed article by Nick Pan originally published on Digital Marketing Asia.