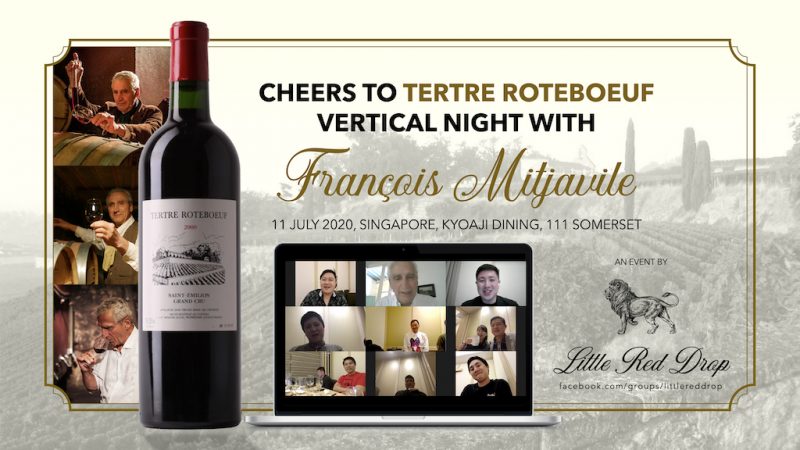 The idea of a vertical night came almost 2 – 3 months ago during the prime of our circuit breaker. Our friends were meeting on zoom almost every other night and drinking wine alone in our own houses. We talked about how when the lock down is lifted we should meet up and have a good drink. Somehow the idea of a vertical night with Tertre Roteboeuf came about as it is one of our friend Robby's favourite red wine from the Bordeaux region in France. We all committed to getting each a bottle with a different vintage and the event was one.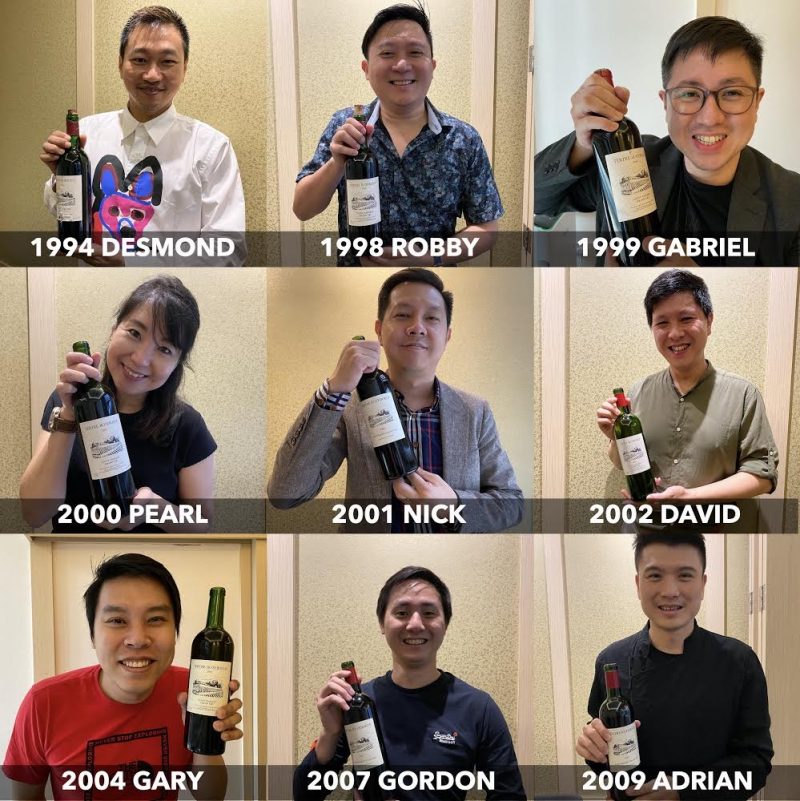 As we are only in Phase 2 meaning we can't meet in large groups, we managed to find a venue that had private rooms which could fit 5 so we booked 2 of the rooms and went ahead. Thanks to the great service staff that could help us serve the food and the wines.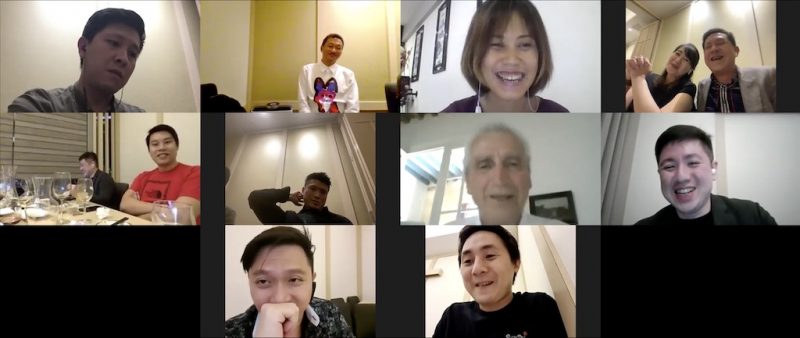 What a night. With a few close friends, this vertical night is really a night to remember. Because it's so epic I simply had to make a video about it.
Thanks to all that made this possible. Robby Sucipto for working with Corney & Barrow Singapore to get connected with Mr François, Gabriel Teo for organising the venue at Kyoaji Dining and facilitating the session, Desmond Khoh for the technical setup of video conferencing and everyone else for bringing a bottle generously to let everyone else taste. But once again to thank Robby for introducing all of us to this beautiful wine and also availing some from his stash.
Ok, here come my tasting notes as per the sequence we drank as recommended by our beloved winemaker. As you can see, further down the night, I became quite happy and the notes were lest academic.
Tertre Roteboeuf vertical tasting night notes:
2004 – Big perfumed floral noes. Bright red fruits, structured and very balanced. Maybe I'm too excited for the night to begin.
2002 – Mid bodied. Dark fruits, cooler than the 04, structured and long soft finishing.
1999 – Beautiful nose. Dark fruits and liquorice notes with hints of vanilla. Full lengthy and elegant.
1994 – Big nose of honey. Mid bodied, mild and friendly.
1998 – Oh man, very nice sweet floral and honey nose. Dark fruits, blackberries and liquorice. Dry, earthy and super balanced.
2001 – Sweet sweet floral nose. Smooth structured and balanced. Long long finishing.
2007 – Nice soft floral nose and smooth and nicely acidic.
2000 РWow. Austere, woody fruit, wonderful length. Spiritual and I like how Fran̤ois explains it like its Bach in a glass.
2009 – WOW WOW WOW, complex and beautiful beautiful nose. Its dry, opulent and pure art.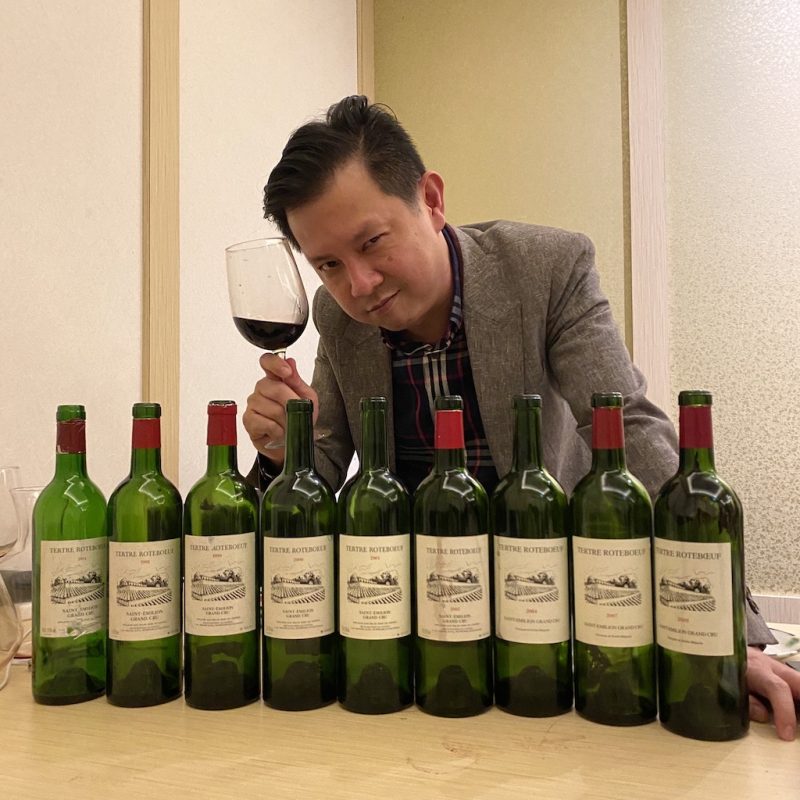 Top for me would be 2009, 2000, 2001. Don't get me wrong, the rest are also really good, but If you had to put a gun to my head, I would say these 3.
So what did we talk about? You can find the full video from Desmond's YouTube here.
So who is François Mitjavile and what kind of wine is Château Tertre Roteboeuf, check out these few links:
I brought the 2000 and 2001 empty bottle home to remind me of this wonderful night and I've also took back all the corks. So the morning after, I lined them up and vacuumed them to make them an instalment at home.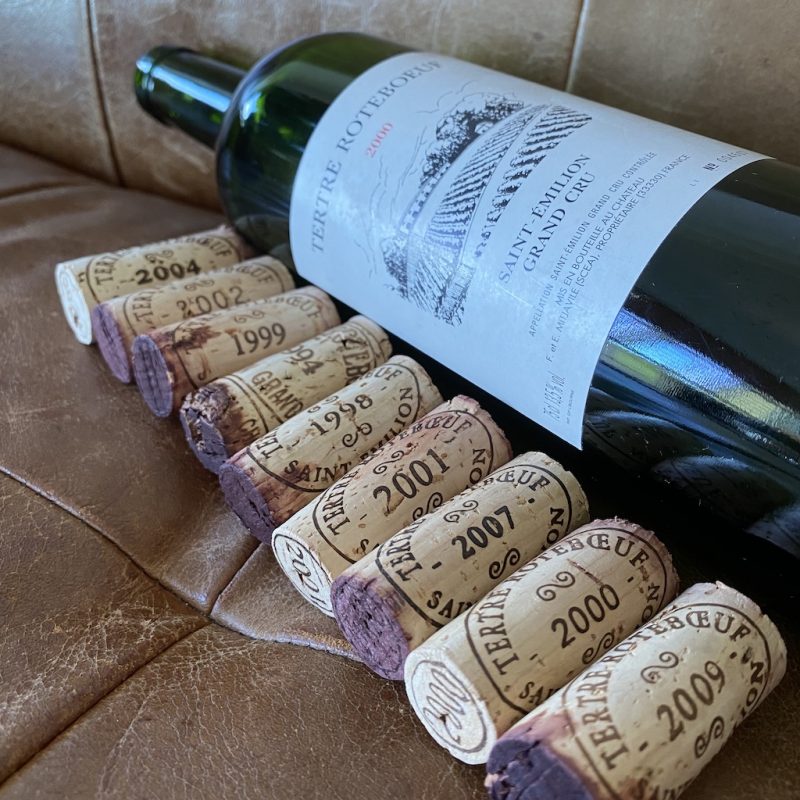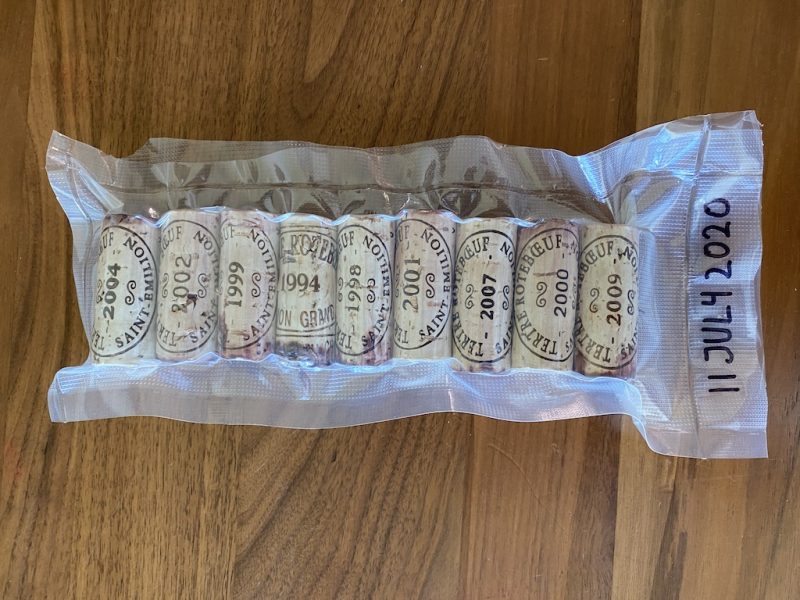 We are fronting this event as an event by Little Red Drop which is a Facebook group which I've set up a few months back. There are quite a few groups for Singapore wine lovers already, but they are filled with deals which are great, but I feel that it is lacking a community element where people got to know one another and talk about wine and also meet up to have wine. This group is strictly non commercial, so let's hope this group flourishes and we get more people in Singapore getting to know more wine aficionados and making friends.
If you are a merchant or got lobang to wine merchants or venues, hit me up on the Little Red Drop Facebook group, I'm more than happy to explore collaboration opportunities. But keep in mind its about the community and not about sales.
To the next event. Cheers!