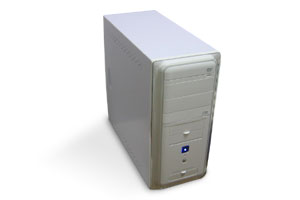 YEAH! i got my new PC finally. Now i don't have to juggle with 100mb worth of empty hard disk space, neither do i need to wait for 10mins for my PC to startup.
Alot of people think i'm good at buying a PC, but believe me, i'm really a nitwit at buying PCs, here is how i do it.
Ask a shop to recommend me a PC by telling them what i need the PC for. (to find out the rough amount of money i need to part with)
Ask around for a similar specification and try to get a better price.
Go find the best looking casing and buy it.
Bring the best looking casing to the shop that offers a good price + have an okay reputation according to friends
Pay
Go home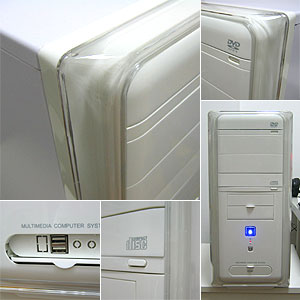 The specs is as follows:
Intel Pentium 4 2.8C 800Mhz
Abit IS7-E I865PE w/SATA/Audio/GBLAN
TWINMOS 1024MB 3200/400 DDR RAM (512MBx2)
WD800JB 80GB 7200RPM HDD
SONY 1.44MB FDD
Leadtek A360LE FX5700LE 256MB w/TD/8XAGP
SAMSUNG SW-252 52x32x52 CDRW (2MB)
One sick looking white plasticky casing that i must have
-SGD$1,298.00
I don't know if its a good buy or not, but i know now i can work more efficiently = earn more money! yeah!