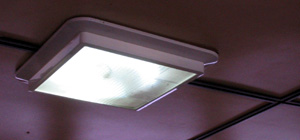 The world with its hustle and bustle passes before our eyes daily and for a moment we envy those with an iPod when those trendy white headphone cables stare at you with temptation on public transport. Traveling to work alone the mind wonders, the eye wonders and we can't help but wonder… Is financial freedom a fantasy? What can we do to be rich? Will we ever enjoy work? Do we even matter? Is there even an answer?
*sigh*
Solitude, we feel like as if we are the only one in the world. What about ME? What about MY life? What about MY aspirations? When will things go MY way? Will there ever be an answer to such self-centered queries? Is it so wrong to be just slightly self-centered when there is rape and murder going on in our society?
Don't give me a philosophy, don't tell me about our society, don't tell me about hormones, you are not the one feeling it, YOU are IRRELEVANT.
There is a void.
There is a void that needs to be filled.
There is a void that needs to be filled by a superior force and maybe God is the answer… maybe God is an illusion… maybe God is a form of denial… maybe God is calling… maybe God is the only answer… maybe the world is an illusion… maybe the world is a form of denial… and if God is the answer, then maybe God will do something about me… maybe this Christmas? Maybe there is more than just solitude…