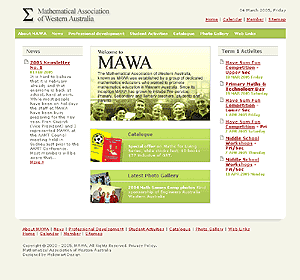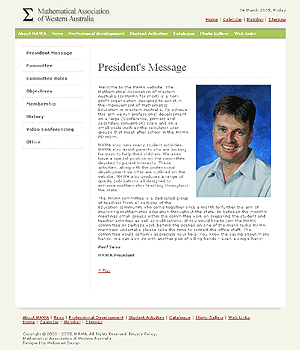 I proud to announce the launch of MAWA's second revamp. You can see the first revamp here which i've done in 2002.
This time round, with much experience from the first site, the new site was planned to have much more flexibility and fluidity and knowing the client for a few years now, the new site can anticipate several possible growth.
I wish to also give credit to Cherry whom i've collaborated with from the start of this 3 month project. Without her commitment and initiative, the site would not have been possible.
As the site just switched over the new server, some applications such as the Photo Gallery and Web Calendar would take another week or so to be configured.
Anyway, do give your comments and feedback.