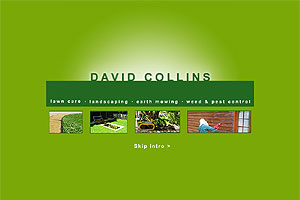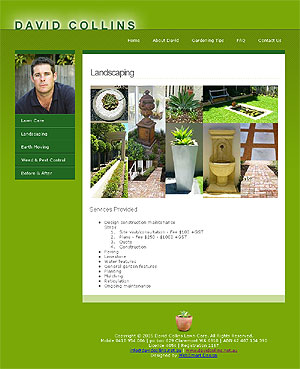 I'm launching a new site today. Its David Collins Lawn Care.
David Collins Lawn Care was established in 1997 and is focused on producing quality, aesthetic and practical landscapes that suit client needs and budget. David being the director of the company has a hands on approach to all aspects of the business inclusive of Landscaping, Weed and Pest control, Earthmoving and Lawn Care.
The flash intro was done by Cherry.
Do give your comments.