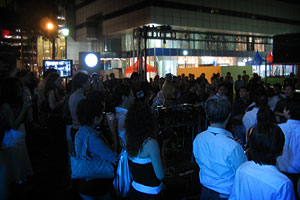 At 9.32pm on 21st Apr 2006, i was at the open area above Raffles Place MRT to witness the launch of VW's R32 in Singapore. The sequence of the launch was pretty cool, cuz i was suprised to see the car descend from above.

I got up close and personal with the car as well.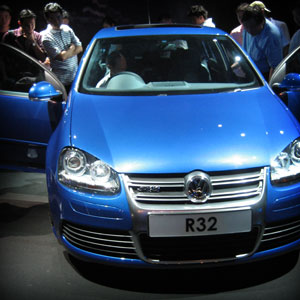 The whole night, Raffles Place was booming with happening music and iit was really cool. If only the CBD was like that every other night, that would really rock.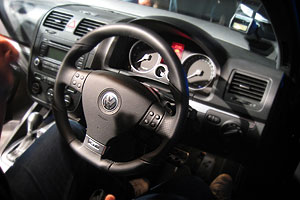 After looking at the dashboard from the driver's window, i knew i had to get in.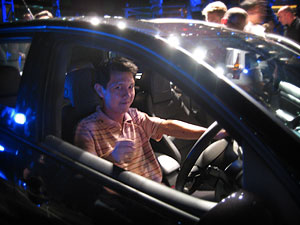 If only i owned one of this beast.