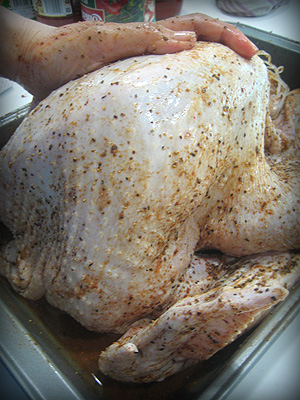 We decided to open up our house for this year's christmas party for the Young Adults in our church. It was mainly Pearl's idea as i was just too busy at work to plan for anything.
As you can see, she really enjoyed making the turkey.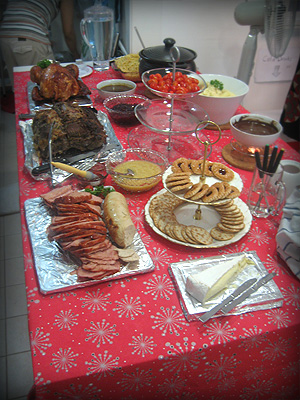 The outcome was beautiful… very Christmasy…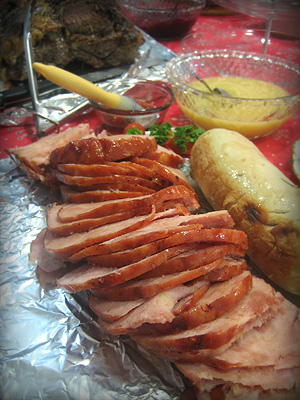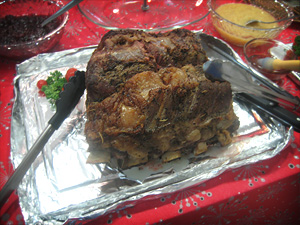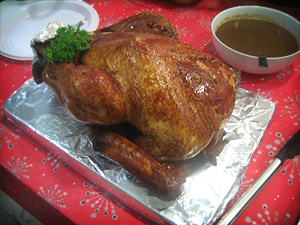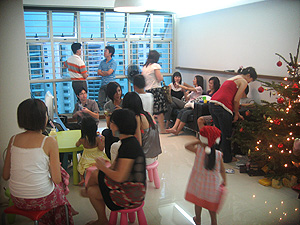 About 30 people came and there was alot of chatter, alot of bonding, alot of life sharing and definitely alot of dart throwing.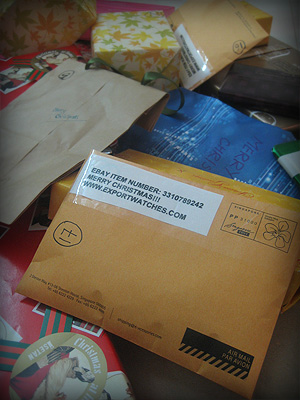 We had a gift exchange and you can clearly see someone in the group was an avid eBay–er.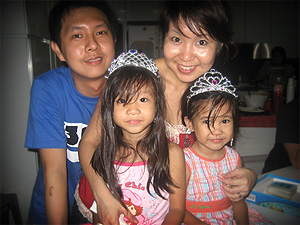 It was a nice night and you can see more photos from Anne's photoset.