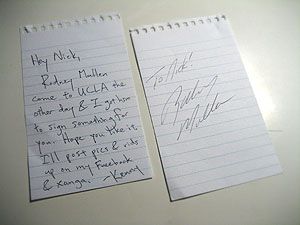 My cousin Kenny asked me for my address a few weeks ago and i knew he will be sending me something. I never would expect that to be an autograph by Rodney Mullen.
Kenny got this this when Rodney Mullen was visiting UCLA.
Once again, thanks loads Kenny. This is an excellent surprise.