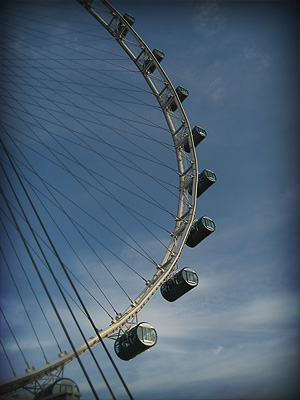 Brought the whole family including dad, mom and grand ma to the Singapore Flyer today. As we do drive past Benjamin Shears Bridge alot, Cleo always never fail to shout out in exclamation "FUN FAIR" as we did go up a wheel at a heartland funfair last year.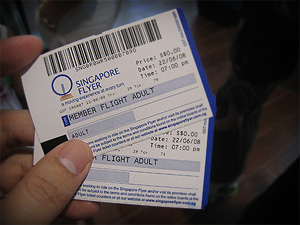 We signed up for Friends of Singapore Flyer so we'll get free rides whole year round. I do think we will come back again, especially when we have friends from overseas coming over to visit.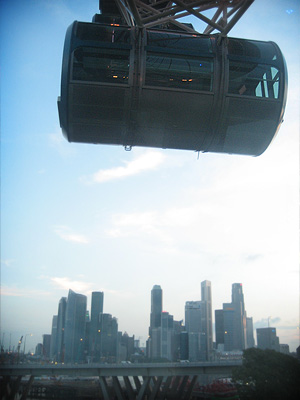 We purposely selected to start at 7pm, so we get to experience sun set.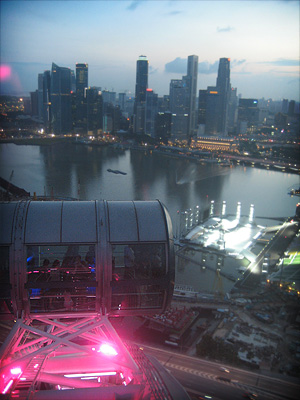 We could see the National Day Parade stage clearly from all the way up here.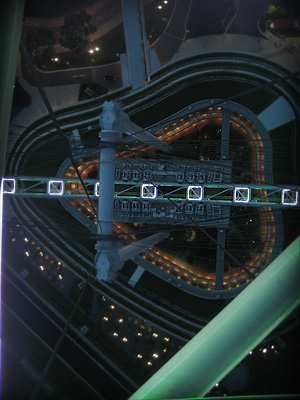 Its quite a scary view if you looked directly down when you are right at the top.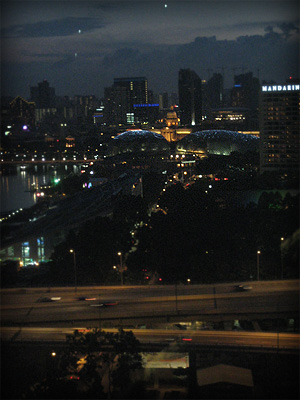 When we were descending, the sky was already dark and the kids were starting to get restless.
Overall its still quite a nice experience.