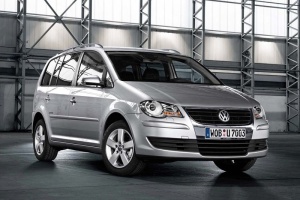 Its time to change our car, hence its shopping time.
Went for a test drive today with wife today and we both had a go at Volkswagen's Touran Sport 1.4 TSI. It was a surprisingly nice experience.
The interior is super spacious and the built quality looks really really good. German Engineering. :)
The main reason this car is on the top of my list is because of 3 things.
TSI Engine (apparently its an award winning twin charged engine that is super efficient even being 1.4 only)
DSG gearbox (its super smooth to change from one gear to another, can't even feel it)
Versatile (its spaciousness make the car really functional, especially when i've got 2 kids)
I'm hoping to get it before Christmas. Lets see what happens.