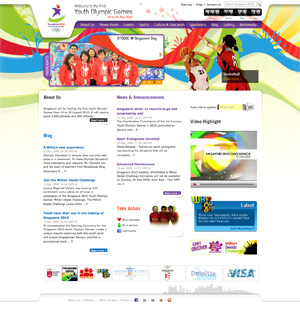 Yeah! to Singapore for hosting the world's first ever Youth Olympic Games. And Yeah! to Convertium for launching the revamp and development of the website. Thanks go out to our fabulous team that made this project a success and especially for making it all look so easy.
Being the project manager on this project, i do see the hard and clever work that was put it and seriously have to say the team did fantastic with the tight timeline.
The website used to be a flash website and did not have a CMS, hence our team not only revamped the design, but also developed the website with a besopke CMS that could manage 2 websites. Namely www.singapore2010.sg and www.whyohgee.sg.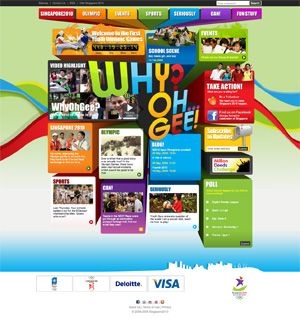 Singapore2010.sg is the official site which catered more to the media and also IOC members and partners, while the WhyOhGee site was more a rah rah type website that was meant to engage the youth. I have to say the designs came out well and met the brief and intended audience.
A job well done guys. Thanks.