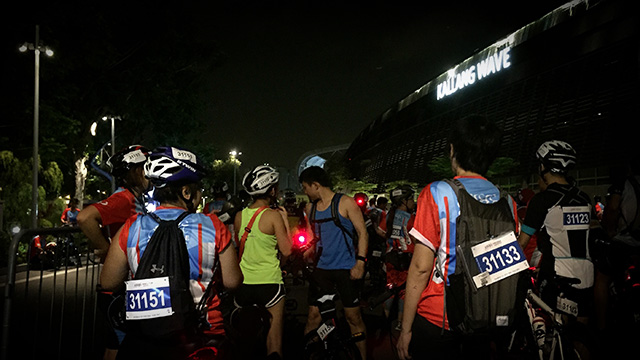 2016 edition of OCBC Cycle for me was a great one. This time it was with fellow daddies of Daddy Matters; Andy, Winston, David and myself.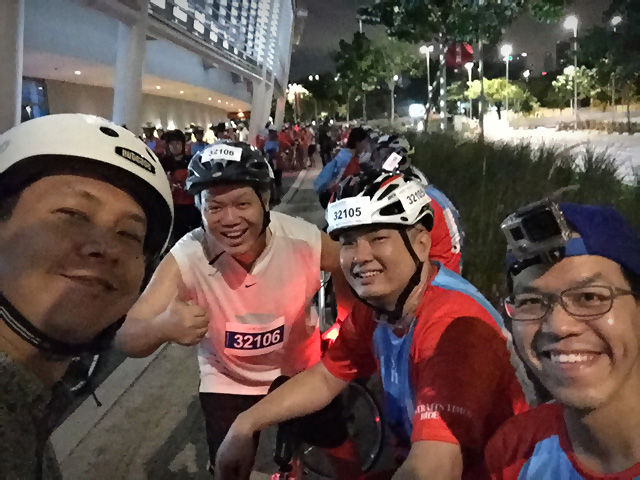 We actually met at 5:30am at Meyer Road where my parents live to park our cars there to avoid the jams and meeting at 5:30am is not something we do normally obviously. *yawn* We cycled thru Meyer Rd, Tanjong Rhu and made our way to the starting point. It's cool to see others slowly emerging from small roads everywhere as we all made our way to the starting point while greeting each other good morning.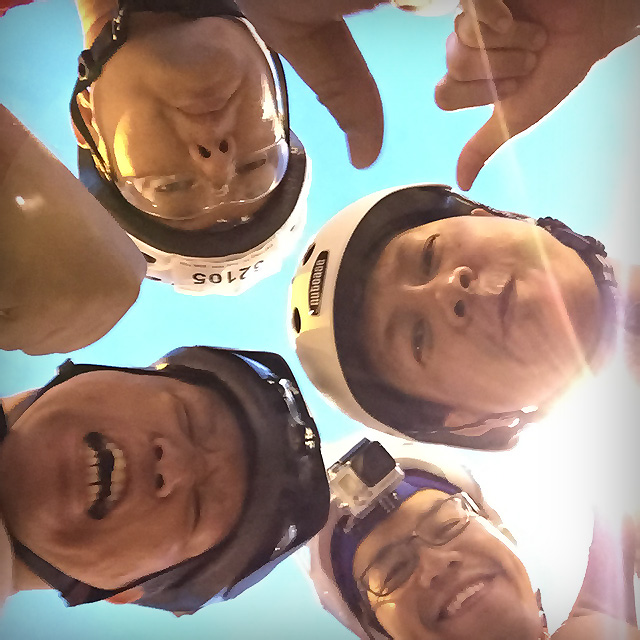 WE ARE in WAVE #1. Woo Hoo! Getting all excited even before the flag off. The MC cracked jokes with SFX super on cue and with all the upbeat music, the crowd slowly changed from YAWN to YEAH. Drone flying past at the top, we all waved and got started slowly.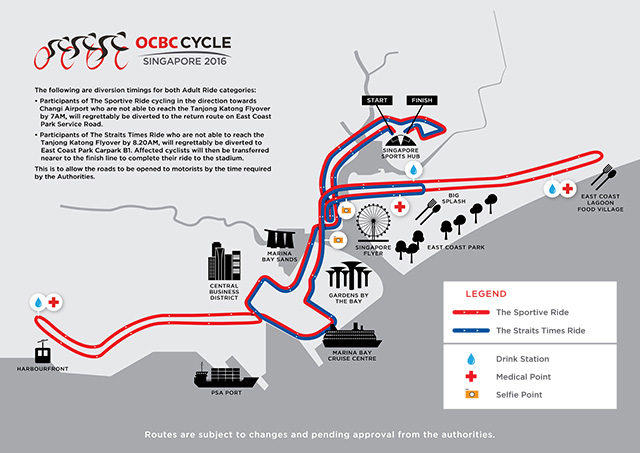 We cycled thru parts of the city, thru parts of the MCE, up the Shears Bridge, ECP, up the Shear Bridge (AGAIN?!) then back into Nicole Hwy and into the Stadium. Nice leasuirely ride this morning.

Selfie point #1 we had to take shots for sure and this was us trying to act all stylo and all. Not much chance to be on the bridge. Thanks to this event we could do our monkey business on the bridge.
I remember when were were much younger, my cousins and some of our school friends will cycle up the Shears Bridge in the night an pee down hoping to hit some ships passing by. LOL. Yes childhood days were epic.
This is my #TwirlingSelfie. Please copy and make famous.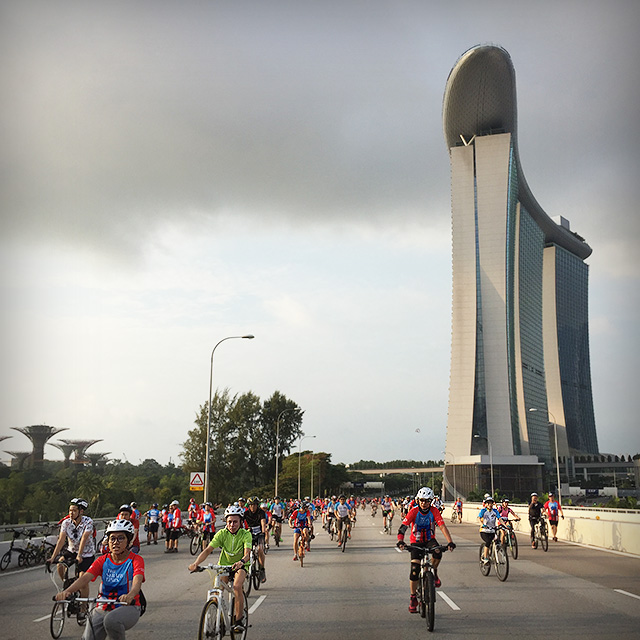 Lucky for us, most of the morning was kinda overcast, so it's not so hot. Swee swee kena this weather is sepads.
I don't even know how long we took as my mind was just filled with the prata that will come after.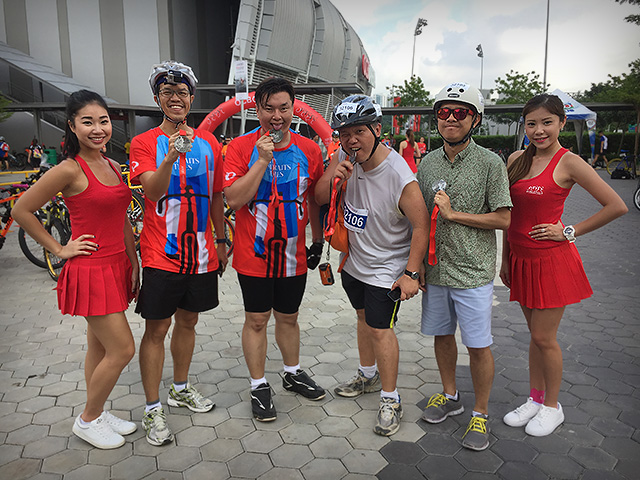 While on our way to prata, there were some "concessionaires" (TIL concessionaire) so while we were getting said concessionaires, one thing led to another and somehow we got into a group photo with the kind ladies that were giving us said concessionaires. Right Winston? That is the truth right?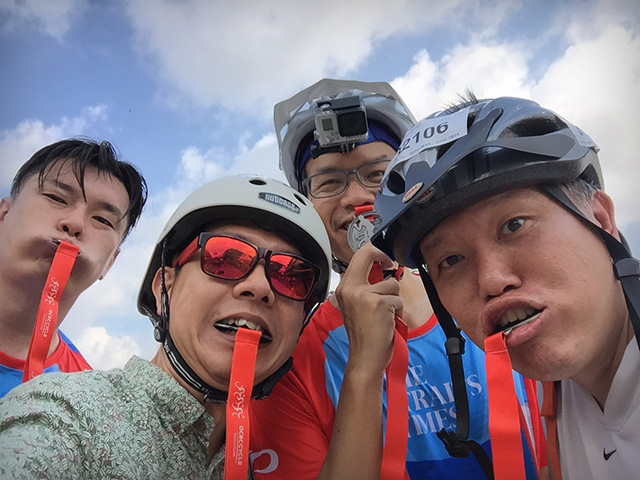 We also took some pro medal shots. My friends this is how you do medal shots ok. Pls learn. Please copy and make famous. #MedalMouth.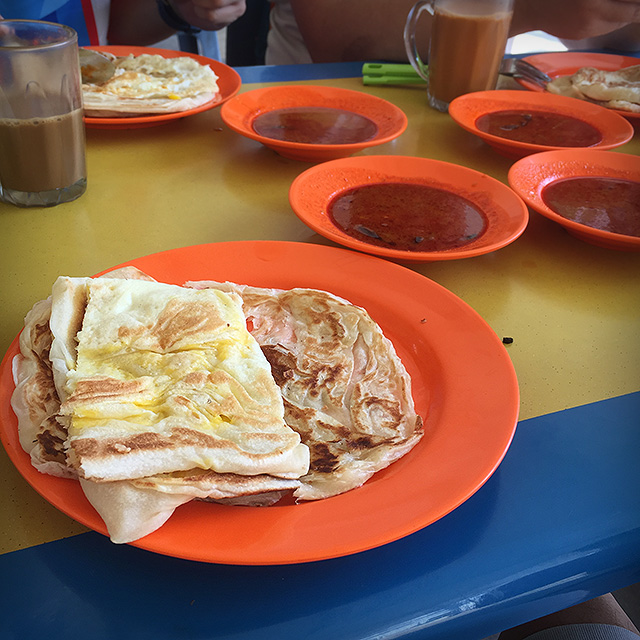 AHHhhh… Finally, the prize. The true prize of a good workout in the morning together with fellow well bellied daddies. We had 5 Plain, 3 Plasters, 1 Egg in total… very mild.
This year's event is really smooth. The safety crew were everywhere telling people to slowdown and beeping their whistles while using hand gesture to remind people to slow down. I can imagine some of their arms should be quite tired right now.
A morning filled with friendship, jokes, exercise and prata. Thanks to OCBCCycle for making this possible. Till next year.
Related Posts: