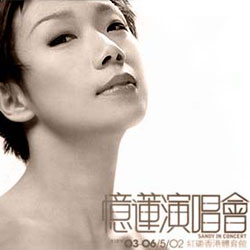 Ever since secondary school, i've been growing up with tunes from Sandy. I won't say that her music is extremely fantastic, technical, lyrical or extremely special, but its very personal and very close to my heart. I never did have a friend who is also into her music, hence i would say its really personal.
Almost all of her songs have locked those fond nuggets of memories that have led me to grow up in a journey of self discovery during my younger years. I have about 80% – 90% of her albums and i think that would show how much of her songs i listen to.
I think its something to do with her voice that makes me like her music that much… anyway… this weekend Sandy is town for her concert, but a pity that i can't afford to spend that kind of money.