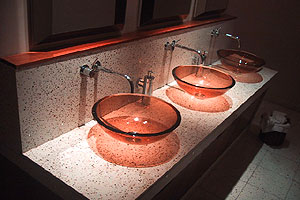 Last week a good friend invited Pearl and myself to City Space at the Equinox recently and i have to say not only did the view at the 70th level in the heart of the city looked fantastic, their loo looked spectacular too.
The excellent tap fittings are from Vola designed by Arne Jacobsen.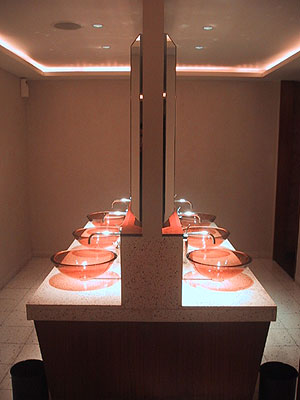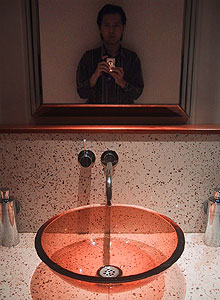 As i don't frequent night spots, i did not know what drinks to order, i played safe, i ordered Baileys. The waitress asked me if i wanted 2 jigs. I'm like huh? so i asked how much (volume) would that be, she replied $24. So i though the volume of a $24 drink should be plenty, so i settled with 1 jigger for $14.
Then came the cup with a cherry in it… everyone on the table burst out in laughter as the cup was almost empty as i later found out 1 jigger is only 44.360 milliliters. Darn! an expensive drink indeed.