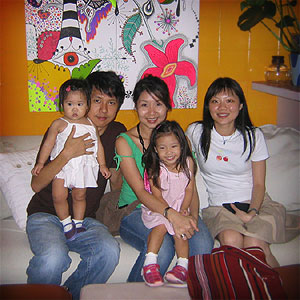 Cherry was in town and i got a suprise call from her when she arrived at the airport. The last two times when she came, i was overseas, so did not manage to meetup.
This is the first time we are actually meeting after working together on webdesign for about 2 years now. She actually contacted me via my website in November 2003 and sent me her CV, we then started to work together from then on via emails.
We went to Blu Jaz for dinner and the place was great, not so expensive, nice environment, central, not crowded. We are planning to bring her to before she goes back.