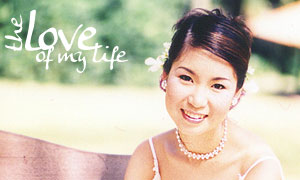 I've not been writing for quite some time, don't know if it's that I've got nothing to say or life has just been busy. Whatever the case, thoughts still fill my mind and I'm glad life is currently great. I'm quite broke, quite tired, quite busy, but still I look out my window of my study and smile at life.
I can't ask for more.
I love music, I love jazz, I love duets, I love romance, I love the fact that there is love in this world and people will go out of their way to do something for others. I love the fact that no matter how broke we are, we can still enjoy life. I love the fact that every single day tears of joy are dropped all over the world. I love the fact that no matter race, language or religion we can all experience this love.
Maybe because God first loved me, so I know what this love is. Thank God.