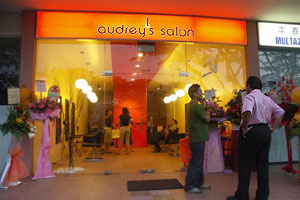 Last sunday, i went for the opening of Audrey's Salon at Sembawang and boy was a it nice place. Audrey is my friend's gf and she have been a hair stylist in several well known hair salons in Singapore for about 10 years now, so with her skills and experience, its really time for her to have her own salon.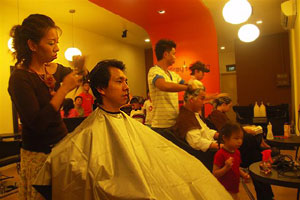 Here is Audrey cutting the very first customer in her Salon… ME! After i paid, i still got an invoice # 00001 WOW! This is history in the making.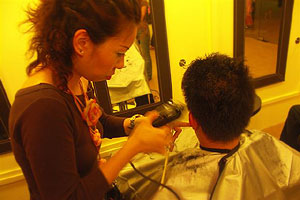 This is another lucky customer that got his hair cut by Audrey on her opening.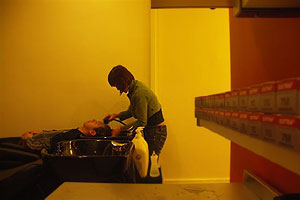 I don't really know how to judge hairstylists, but what i can say is that i usually will leave hair salons 1. regretting having a haircut, 2. feeling nice for 1 day and hating my hair after 2 days… But after about slightly more than a week after having my hair cut by Audrey, i still feel my hair is still quite nice.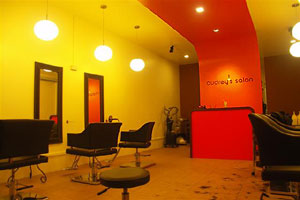 If you need a hair cut do give Audrey's Salon a try. Its along Sembawang Rd, its at where Upp Thomson ends and where Sembawang Rd starts, its also just opposite Nee Soon Camp. I would also like to take this opportunity to wish Audrey much success in her new business and may she have so many good customers and regulars that she will become real famous in Singapore one day.
Photos by Case Woo.
Audrey's Salon
56 Sembawang Rd #01-04
Singapore 779086
Tel: 64581200