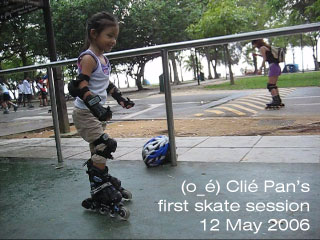 During the long weekend we brought Clié and Chloe to skate at East Coast. This was the first time they are skating and i'm quite proud that Clié covered about 3 meters herself.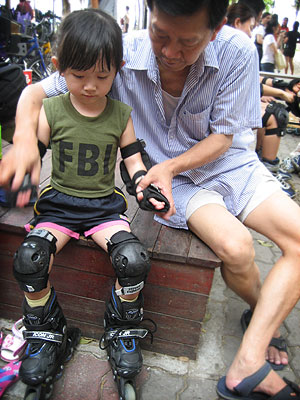 We started by decking them out in their $7/hr gear and i think they were all quite excited about it.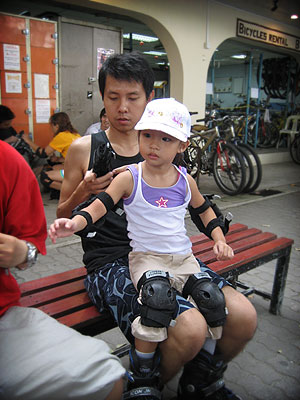 Clié was slightly afraid at first, but knowing that skating or Lu-Lu as what my grandma usually calls it is classified under having "fun" so she was excited too..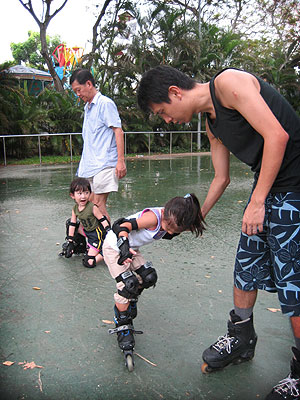 They had to first learn how to fall.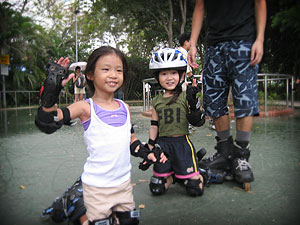 Knees to the ground then palms to the ground.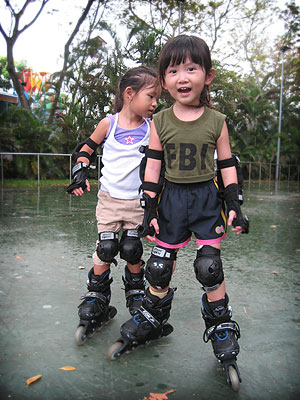 My dad and i tried holding them, but they kept leaning on us, so we tried to let go and let them try to balance themselves.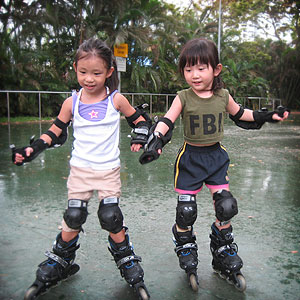 Do go check out the video below.