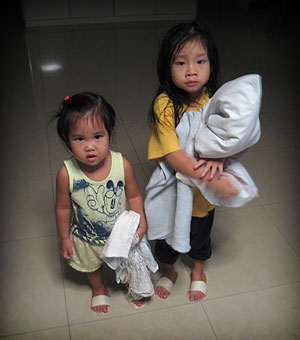 When you have kids, you wanna spend time with them. When you have money, you don't wanna spend them. But what can you do if you wanna spend time, yet not spend money? You can make stuff for them to play with. introducing Nick Pan's Custom Slippers.
Ingredients: Cardboard, Masking Tape, Scissors.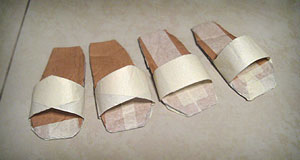 Steps:
Make outline of feet on cardboard
Cut out shape
Place feet on cardboard and add masking tape with sticky part facing upwards and wrap the feet
Apply again masking tape with sticky side covering sticky side
Add extra support on potential stress areas at base of slippers
Apply kid
See smiles
Feel like a good and accomplish parent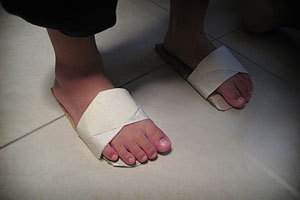 30 mins for 2 pairs and 3 hours of them loving it and walking around the house with it. I wonder what we should do next.