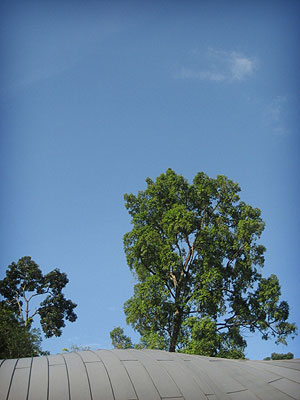 Thanks to Des & Hazel's invite, on sunday we went for lunch together, PS Café for coffee (super happening place at Harding Road), then we went to Botanic Gardens for Concert in the Park.
It was a really nice week end kinda of day.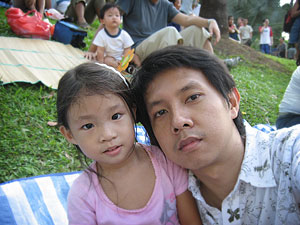 Clié and Nick.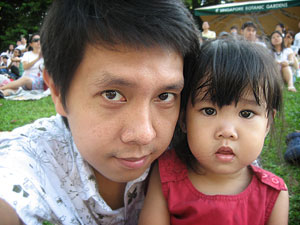 Nick and Cleo.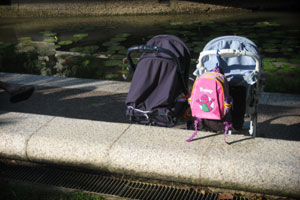 The prams.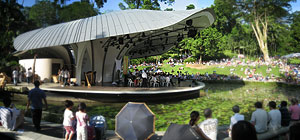 The Shaw Foundation Symphony Stage, Palm Valley.
All in all, the visit was enjoyable and really enjoyed spending time with family and good friends.