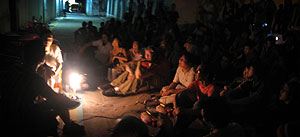 I'm glad i made it to Rojak06 this time. As usual, its a very arty cum inspirational night, but too bad i missed the first presentation & had to leave at the start of the last presentation.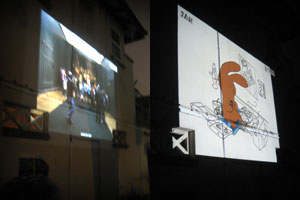 I personally enjoyed Ho Tzu Nyen's photos of people observing art, David Lee's graphic designs, Shubigi Rao's very entertaining "All Art Is Garbage" segment, Yong's spirit behind his graphic design & Candy's white dog bobby illustrations.
Most of the presenters are just like you and me, most of them have a day job, some more demanding then others, but the thing that set them apart from normal people is that they have their pet projects. They have the passion to create at times unappreciated works of art. Such private projects i think is important to creative people, if you don't have an outlet for your creativity, then next thing you know, you hate doing what you're doing.
So go ahead, start your pet projects today. I've quite a number on hand already.