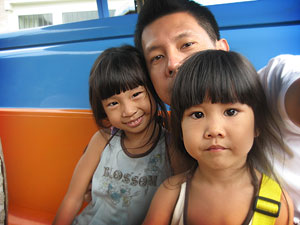 We go to Sentosa all the time, but this time its abit different as my girls (less the big one) had company from my colleagues Shruti and Tse Wei.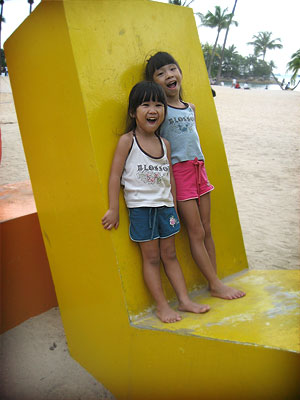 The girls did not have so much fun at first as they had to play by themselves when daddy and their new friends were busy talking to others on the beach (its for work). But still, the girls played sand and Clié even did a bit of swimming too.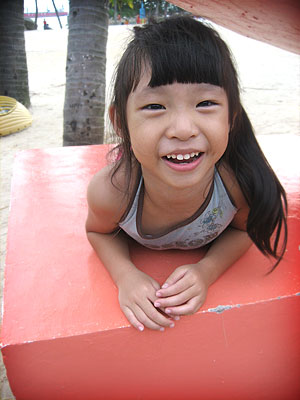 The fun came when were leaving. We climbed all over the Siloso Sculpture on Siloso beach and took funny pictures.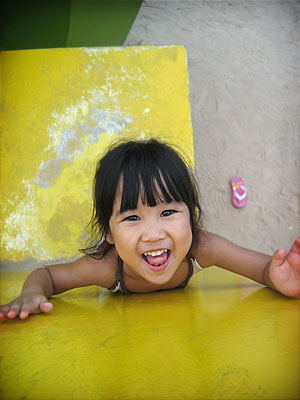 The girls got bolder and bolder and started scaling the alphabets.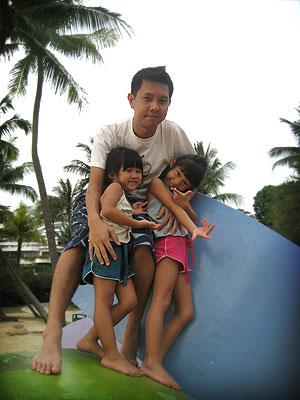 We managed to get a group photo up on the green O and it was somewhat high.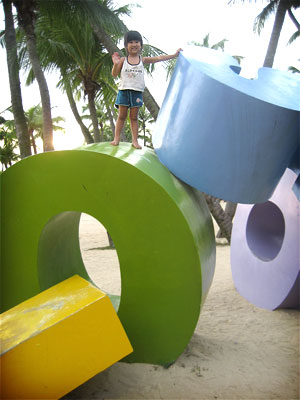 As you can see its quite high. Hi Cleo!. :)