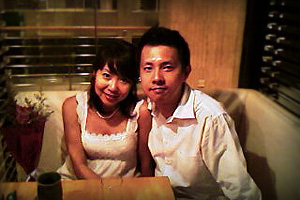 Its been a tough few months for the both of us. Work, kids, family, the maid situation, life in general.
I had sometime on my hands, so i had a whole day planned out to surprise my wife at work and date her for the evening.
I called her at her office, interrupted her meeting by asking her to come out to meet me at her lift lobby and passed her a bouquet of pink roses. She was totally surprised!! Mission well done.
We then met up after her work and went for Sushi at Paragon.
The whole mood of the evening was totally different. We enjoyed each other's company and the conversations were lively as compared the things we talk to one another about for the past few months. She then asked me how long will i treat her like that. My answer was "from now on". I hope i can live up to it. Its not going to be easy, but i shall try.
Till the next exciting date.