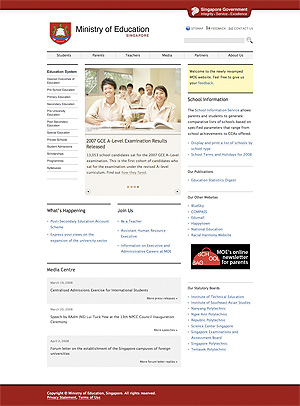 What do you think of the new MOE website?
Personally i think is very clean and very professionally done.
Not to mentioned it validates XHTML 1.0 Strict and CSS level 2.1. All these thanks to Lucian.
If you increased the font size via your browser, the main highlight image also scales up, how cool is that.
I hope to see more goverment websites being revamped… for the better of cause.