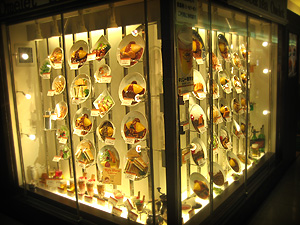 Its been many days in Japan and its time to say good bye. We packed our stuff and left the hotel early. Took a direct nankai train to the airport and we will be home in the evening.
We wanted to have Okonomiyaki in Osaka as we did not manage to try it yesterday. We are in Osaka, so Okonomiyaki is a must. Found a restaurant in the airport serving it, so we both went in and made that our lunch.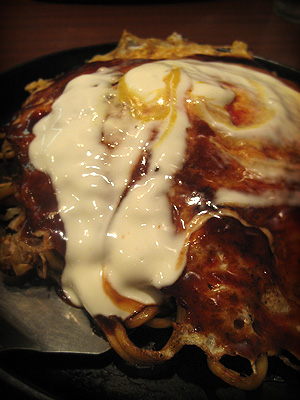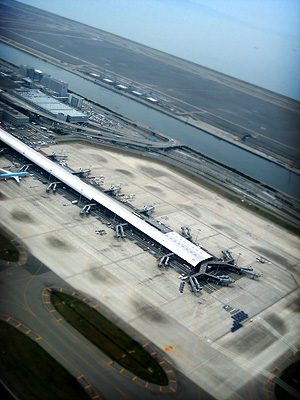 Soon enough, we were off the ground and Japan was distancing itself from us as our plane brought us to higher altitudes.
The airport started to show its unique shape as it was fully reclaimed in land scarce Japan. It was 3.5km away from the mainland and slowly its full shape could be seen clearly from the sky.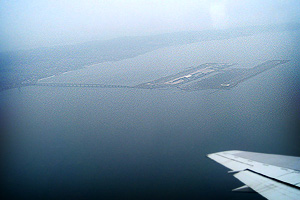 Overall, this trip to Japan was great. We totally enjoyed ourselves especially since we have not had a real holiday as a couple ever since our honeymoon. We spent our hard earned money, we spent quality time together, we spent time doing stuff we enjoyed.
Now we come home to our kids we missed, our jobs we care about and OMG the dreaded credit card bills. *gulp*, lets see what surprises is in store for us at the end of the month.